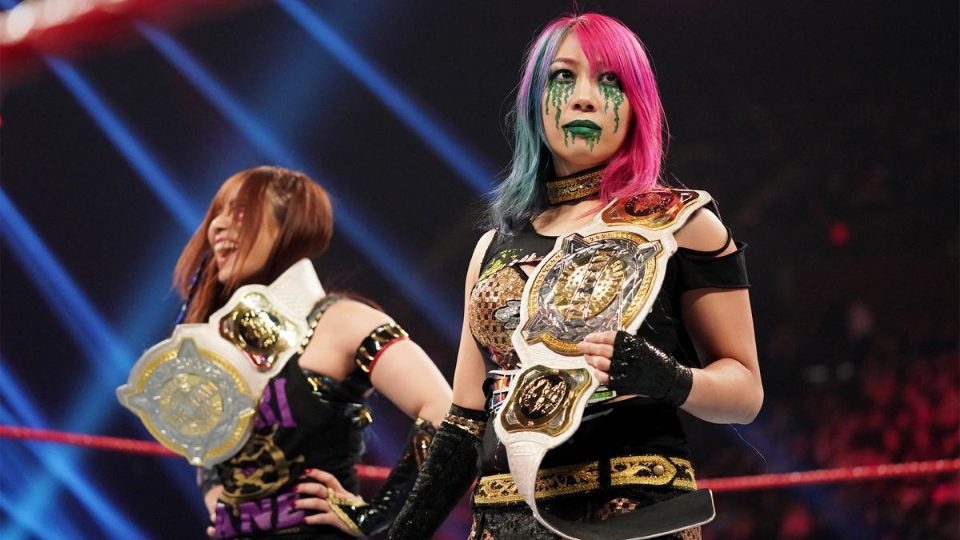 It was revealed earlier this week that Kairi Sane is leaving WWE to return to Japan. This has been known for some time now but WWE and Sane have confirmed it themselves. One person who seems sad to see Sane go is her tag partner, Asuka.
WWE released an emotional farewell video for Sane, detailing her accomplishments in WWE. One of those accomplishments is being WWE Women's Tag Team Champion as part of the Kabuki Warriors. This is where we got to see Asuka's emotional goodbye to her partner.
"I was so lonely before you joined me! I am going to miss you. I'm serious, I am going to miss you so much."
The two embraced as Kairi told her she would miss her too. The video also features goodbyes from other Japanese stars in the company. Shinsuke Nakamura tells Kairi that she is like a little sister to them and she will be missed while Akira Tozawa says he will always have her back.
The Kabuki Warriors won the WWE Women's Tag Team Championships from Alexa Bliss and Nikki Cross at Hell in a Cell 2019. The duo held the titles until WrestleMania 36 where they dropped them back to Bliss and Cross.
Are you sad to see Kairi Sane go? Let us know on Twitter!