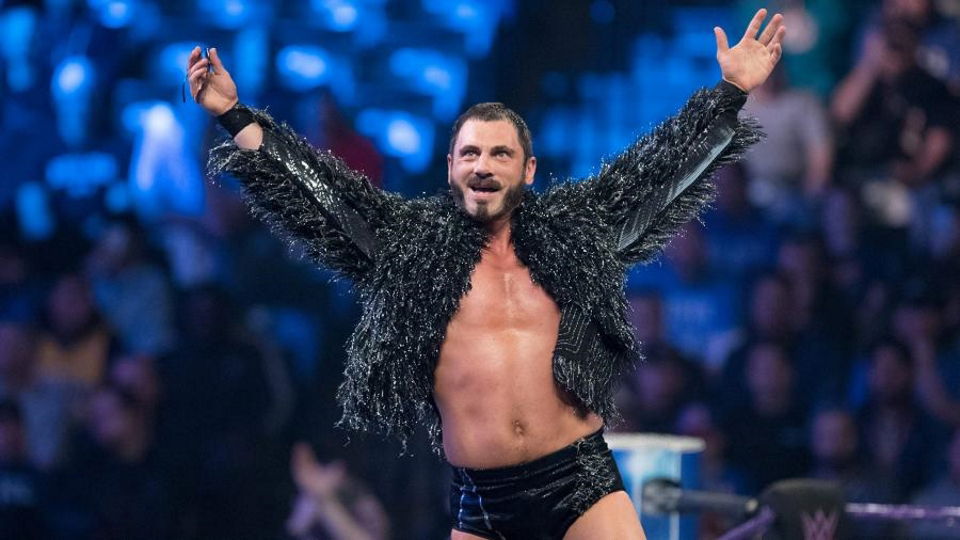 Austin Aries has a reputation for sometimes pushing the limit which can lead to heat with other wrestlers, fans, and sometimes, wrestling management. One of those times when he seemed to have gone a bit too far was when he left IMPACT Wrestling after losing the title to John Morrison (Johnny Impact).
If you recall, he bounced right up after getting pinned and no seller the finish. He then gave the middle finger to Don Callis on his way out of the arena.
Many fans were curious if this was a work or a shoot. Since we never saw Aries in IMPACT again, many assumed he was upset about losing and left in a not so professional way.
Aries has this to say about his exit on VOC Nation's "In the Room" podcast:
"It was never intended for me, the way I walked out at Bound for Glory, that was not supposed to be the last that you saw me [there]. That was never the intention. I certainly wouldn't be trying to create a bunch of controversy for no payoff.

"Did it come off exactly as I envisioned in my head before hand? Probably not. Could I have done a couple of things that still would have maybe gotten the point across, without maybe taking on some of the criticism that I've seen? Potentially.

"Tweets I put out, they started that controversy for that whole angle. You're always taking risks. If you don't step on the line enough, people don't care and they don't notice and it didn't happen. You step over the line too much, and especially in this culture they want to cut your head off."
UPDATE:
WrestleTalk mistakingly wrote that Austin Aries may have not had approval for the angle upon his losing the IMPACT Championship. However, this is incorrect. Austin Aries has stated in previous interviews he had permission from IMPACT executives to end the show the way he did.
Apologies to Austin Aries and any others for any inconvenience this may have caused.  You can listen to the full interview at the link above to hear Aries' thoughts on today's wrestling scene and much more.
Thanks to Wrestling Inc. for the transcription of the quotes.