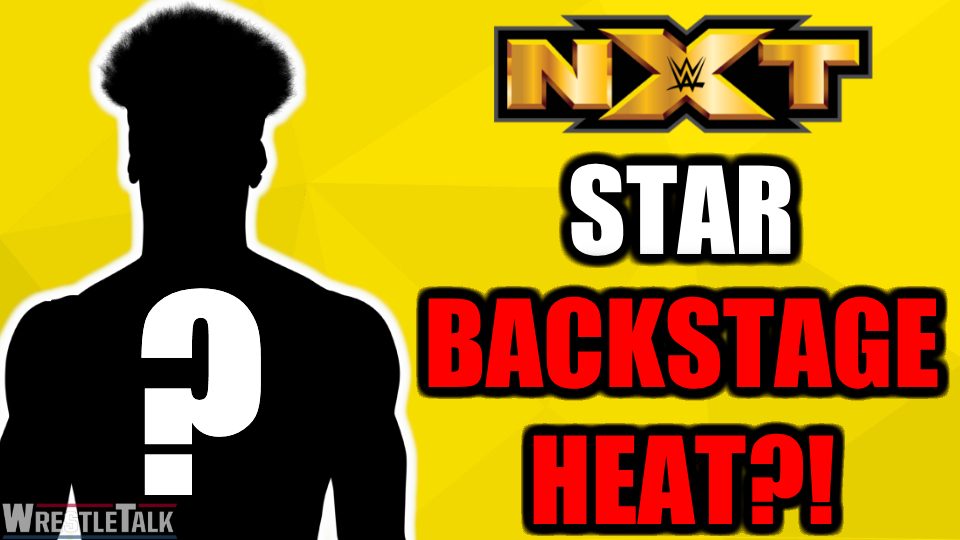 Velveteen Dream has become synonymous with eye-catching, unique, and sometimes controversial ring attire for his NXT TakeOver matches. With Aleister Black, he took a page out of Rick Rude's book. Against Ricochet he morphed Prince Puma (Ricochet in Lucha Underground) with Hulk Hogan of all people.
At NXT TakeOver: Brooklyn IV, however, the Dream may have taken it a step too far. Entering the arena in surprisingly standard looking tights, he soon spun around to reveal the words "Call Me Up, Vince" written on the rear. A statement letting everyone know that he is ready for the main roster.
This stunt seemed to have rubbed some people backstage up the wrong way as reported by Brad Shepard on Twitter:
I was told a few people in #WWE weren't happy about Velveteen Dream's tights once they found out. Instant heat. #CallMeUpVince #NXTTakeOver #SummerSlam

— Brad Shepard UNLEASHED (@ItsBradShepard) August 19, 2018
Velveteen Dream's star potential is limitless at the moment having won crowds everywhere over with his character commitment and vast improvement between the ropes at the age of just 23. It would be a shame for this incident to hinder him in any way if the rumor is true.
To add to the fire, the Dream also posted a tweet which he took down a mere 10 minutes later that read:
"How we walk on eggshells in Dream's world."
The tweet was accompanied by an animated gif of people walking carefully in a line.
Things may not be as bad as they seem, however, as another prominent voice in the wrestling world appears to have already shot the story down. Dave Meltzer of the Wrestling Observer Newsletter was asked about the rumors on Twitter to which he responded:
If the office didn't approve of them he wouldn't have worn them. https://t.co/ZBdrWd0WQY

— Dave Meltzer (@davemeltzerWON) August 19, 2018
Related Articles
Do you believe there is any truth to the Velveteen Dream rumor? Let us know in the comments below or on Twitter here. You can also join us on Discord to chat with Oli, Luke, the magazine team, the website writers and each other here!