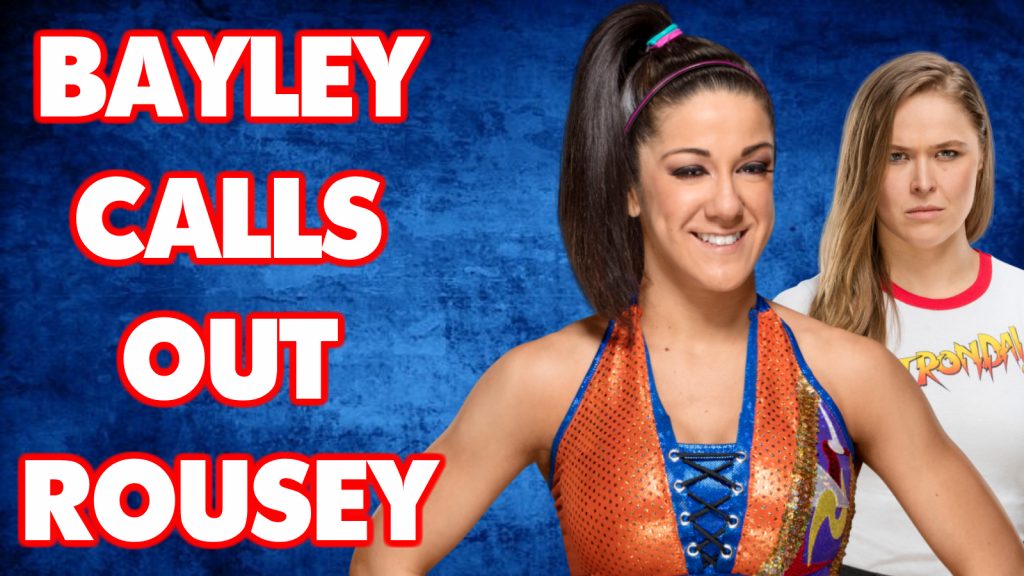 Earlier today in an interview with Sportsday, former WWE RAW Women's Champion Bayley said she would "love" to wrestle her new RAW colleague 'Rowdy' Ronda Rousey:
"Oh, I would love to. Once she's done with her stuff with Stephanie and Triple H, I would love to be in line – which originally that's what I've been waiting for since she stepped foot in the Mae Young Classic and basically challenged us Four Horsewomen. So, we're still waiting."
Ronda is confirmed to be part of her first match in a few weeks, when she teams with RAW General Manager Kurt Angle to take on WWE's Executive Vice President of Talent, Live Events and Creative, Triple H, who will be teaming with his wife and kayfabe RAW Comissioner Stephanie McMahon at WrestleMania 34.
Bayley, on the other hand has nothing confirmed for 'Mania, despite previous rumours of a one-on-one match with Sasha Banks. The relationship between Bayley and 'the Boss' has been ropey recently, with Banks eliminating the former from the Royal Rumble and continuing that tension through Elimination Chamber, and likely all the way to WrestleMania. Only instead of a one-on-one bout, the two are likely to be a part of the WrestleMania Women's Battle Royal.
What do you think of the prospect of a potential Bayley vs. Ronda Rousey match? Let us know in the comments below or on Twitter here, and as always, have a spiffing Rusev Day.