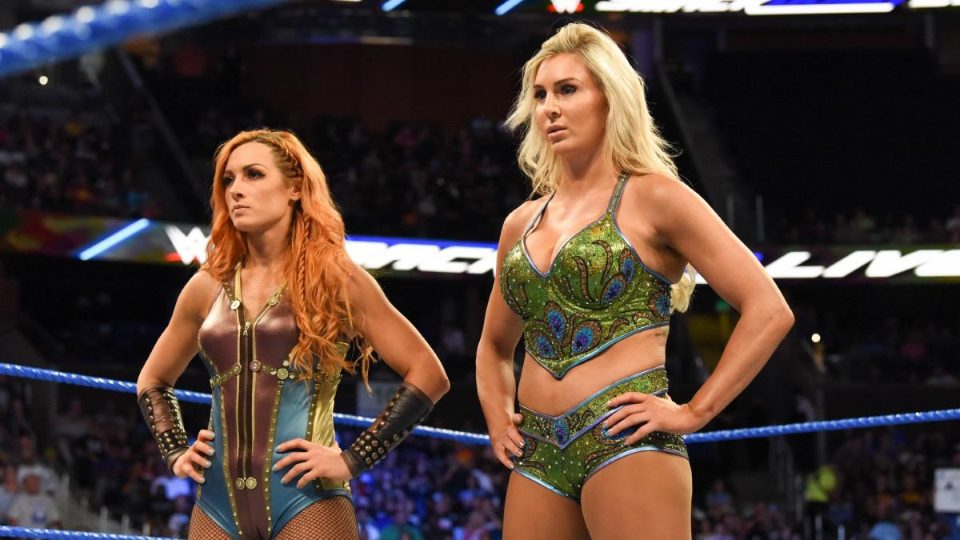 Current WWE Raw Women's Champion Becky Lynch and 2020 Royal Rumble winner Charlotte Flair are reportedly the highest paid women in WWE.
That seems like a pretty obvious statement considering their accomplishments, but Dave Meltzer has revealed their salaries in the latest Wrestling Observer Newsletter.
Meltzer writes that it is believed Lynch and Flair both signed deals with a $1 million guarantee.
There are unsurprisingly men in the company whose salaries are higher than that, and even some who have received more for one-off appearances, like Goldberg and Tyson Fury for competing in Saudi Arabia recently.
Edge is believed to have signed a $3 million per-year three-year deal, having supposedly used contract negotiations with AEW to his advantage to negotiate a higher sum.
Meltzer adds that the top male stars in WWE likely get paid upwards of $5 million per year.
This all comes after Becky Lynch stated in an interview that she believes she should be the highest paid person in all of WWE, saying:
"I should be making more in that whole company, everybody — Vince McMahon included. I want to change the game, I want to prove that it doesn't matter your gender, your race, your background, if you are doing the job and keeping people invested, if you are keeping people interested, then you deserve to be paid at a level higher than anybody else.

"Or as high as anybody else. As high as the best of them. I look around the arenas and the majority of the people are in my shirts. The majority of people hold signs for me, so pay me as such and that will be the way it will be."