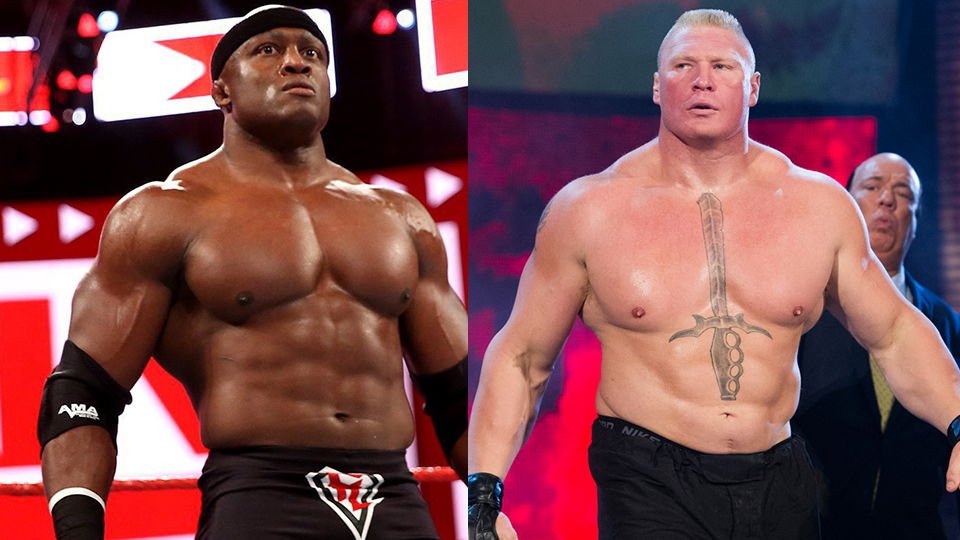 Pretty much immediately after winning the WWE Championship on Monday Night Raw last week, fans have been speculating that Bobby Lashley is going to defend his title against Brock Lesnar at WrestleMania 37 next month.
While speaking with The Wrap, Bobby Lashley said that a match with Brock would be "phenomenal", but noted that he doesn't speak with the former WWE Champion so doesn't know if it's something that he'd even be interested in:
"I have no idea […] The thing with Brock is everybody has been saying that basically from the day that I came into wrestling. They were like, 'Oh man, there's Lesnar. Him and Brock. Brock, Brock, Brock!' The whole entire time. And I really do not know. I know I spoke with somebody that was really close to him and they just said, no, it's just not the time.

"The only one I can really ask in that manner is [Paul] Heyman, because no one else really talks to Brock, that I know of. I don't talk to Brock, I really don't even know Brock that much. If he were to come back and had a match, I think it would be phenomenal. I think it would be great."
Following on from this, Bobby Lashley said that a potential showdown with Drew McIntyre at WrestleMania, which is more likely to happen, could be a "bigger match" than one with Brock Lesnar:
"I think even a bigger match – because you can't just overstep Drew [McIntyre]. Drew beat him last year at WrestleMania. Drew is, if you wanted to paint a picture of a champion, that's what they look like. So beating Drew is the one. I think a triple threat with the two of those guys would be an incredible thing. It would be crazy.

"Normally, I wouldn't go for a triple threat, but something like that is, 'hmm, who wins that?' And what does that lead to afterward? So that's always a huge deal also but then me and Drew still have some business left unattended because I kind of beat him the other day. So I'm sure he's going to want to deal with that […] The one thing that I think is cool is that the match that everybody thinks Brock and I will have, Drew and I will have."
What are your thoughts on the above story? Let us know in the comments on Twitter or Facebook.