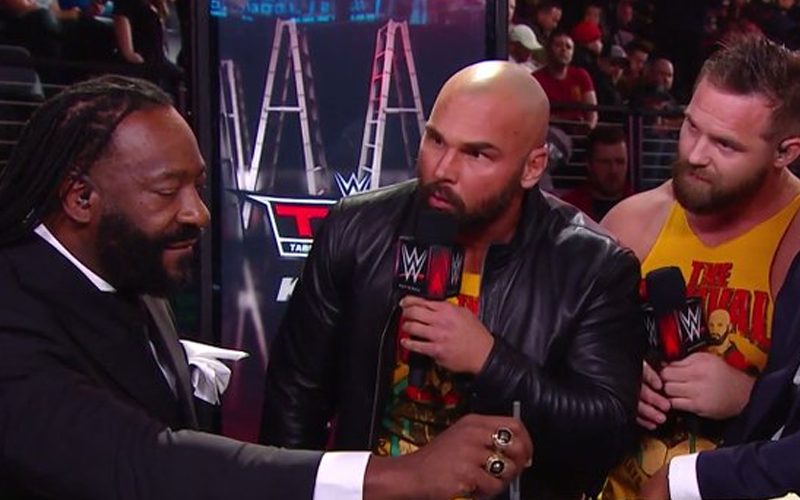 One of the longest ongoing out-of-ring sagas within WWE has been whether or not Scott Dawson and Dash Wilder of the Revival would be re-signing with the promotion.
It was widely reported at the start of 2019 that the team wanted out, but as time went on, reports suggested that the team was close to making a u-turn and signing new contracts.
However, last week a new report claimed the duo had once again requested their releases, suggesting they will indeed be leaving when their contracts expire in a few months.
However, WWE Hall of Famer Booker T doesn't think much of this idea, and feels Dawson and Wilder should just take the money and run, even if they won't be guaranteed any titles.
"If I could give them any advice, 'Take the money. Take what's behind door number one.' If they came to me and said, 'Hey Book, we're going to give you a million dollars a year. You're not going to win any titles. We'll give you TV time. A 15-year contract.' I'm gonna shut the hell up. I don't give a damn about no titles.

"Legacy and all that is okay. But if I had the choice of getting the money, and not working, I'm taking the money and I'm not gonna care about the legacy. I'm gonna take that $15 million and parlay that into 45 or 50. For me, it was about getting paid and parlaying professional wrestling into what I'm doing right now. If they would've said, 'you can take the money and work sporadically' or 'take the money and stay at home.' You would have never saw me again. I'm serious."
Probably not the best message to be sending out to young wrestlers trying to be the best they can be, but I guess for some, money is everything.
The most likely destination for the team is of course AEW, which has put a lot of focus on its tag division since its inception.
H/T to Fightful for the transcriptions.