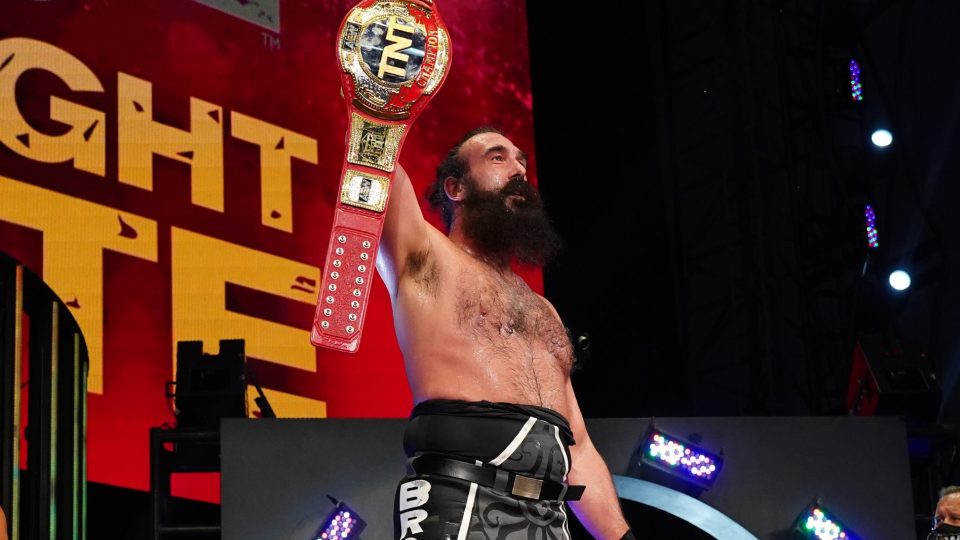 More news is now emerging regarding the devastating passing of Jon Huber, AKA Brodie Lee/Luke Harper, which became known on Saturday.
Huber's last match was a Dog Collar match with Cody Rhodes on October 7 where he dropped the TNT Title back to Rhodes.
Dave Meltzer reports that the plan was for Huber to be off TV for several weeks after that to sell the severity of the bout.
However, Meltzer explained that Huber became so tired during a workout while he was off that he couldn't finish it, and after that, his lung condition worsened.
At the end of October, he was he was hospitalized at the Mayo Clinic in Jacksonville, Florida.
Fightful reports that AEW and members of its roster new about the situation and the severity of Huber's condition as far back as November, but respected the wishes of his family by keeping it private.
We continue to send our thoughts and condolences to Huber's family, friends, and everyone affected by his passing.