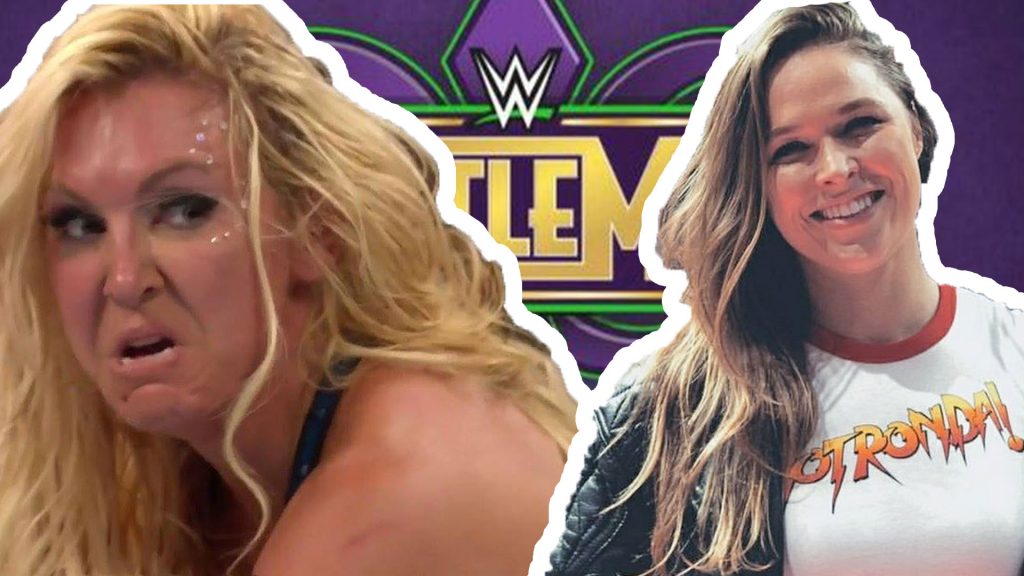 The Road to WrestleMania is dominated by the dreaded WrestleMania sign, permanently fixed in the sky, overseeing its realm. "Who is worthy of a match at my big annual party?" it asks, with the power to make or break WWE careers.
A power so great, that some of the biggest stars in recent years are afraid to even look at it, casting their eyes slightly away from the sign's Sauron-like gaze.
But the sign's newest subject has a different tact: pointing at the sign as hard as possible, looking directly into its fearsome might!
Ronda Rousey debuted for WWE at the end of the Royal Rumble pay-per-view, challenging the sign for a match at WrestleMania 34. But we still don't know who it will be against.
The Wrestling Observer claimed Rousey will be in a mixed tag match against Triple H and Stephanie McMahon, whereas PWInsider have reported she'll face Smackdown Women's Champion Charlotte. Going by Flair's recent tweet, WWE could be building to the latter:
Champions don't need to point. #WrestleMania34 pic.twitter.com/bMYBj8vBvm

— Charlotte Flair (@MsCharlotteWWE) February 6, 2018
To which Rock 'The Dwayne' Johnson replied, forgetting he's Ronda's WrestleMania 31 buddy:
Thing is, as fan Eli Scott pointed out, Charlotte does bow down to the sign. Like, just a week ago:
https://twitter.com/eliscott42/status/961020416600035328
Who do you want to see Ronda Rousey face at WrestleMania 34? Let us know in the comments below.