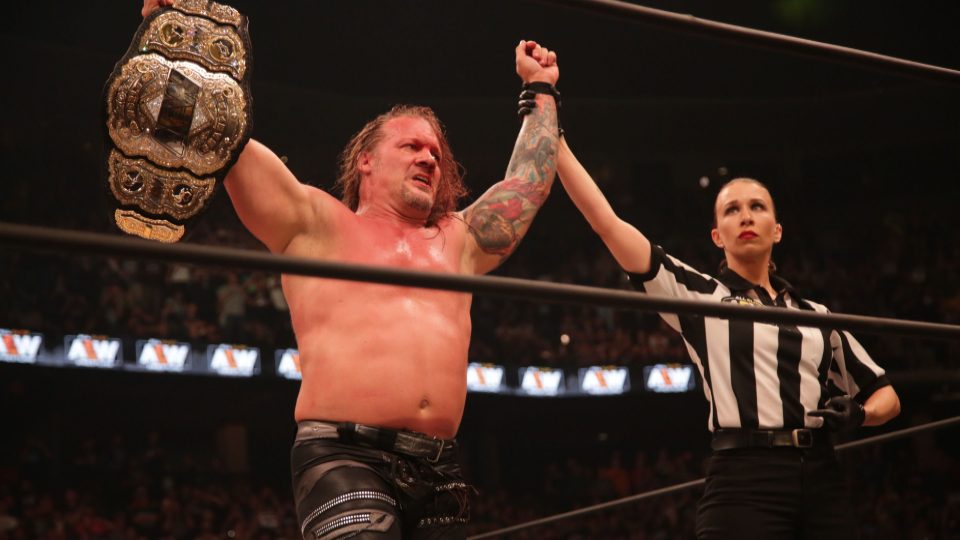 All Elite Wrestling World Champion Chris Jericho has responded to body shaming on Twitter. The hashtag #FatJericho was used by fans following Wrestle Kingdom 14 where Jericho defeated Hiroshi Tanahashi.
#FatJericho…. #WrestleKingdom14 ? pic.twitter.com/A7QygCTXSP

— Chris Jericho (@IAmJericho) January 7, 2020
Jericho was quick to respond to this trend with a picture of his very not fat body. People have commented that Jericho has a "dad bod" and if that is a the kind of body I have when I'm 49 and have three kids I think I will have done okay.
#BodyShaming ? pic.twitter.com/Oh1vPJtXJu

— Chris Jericho (@IAmJericho) January 5, 2020
He also posted a picture with #BodyShaming. Joking aside, body shaming is not a nice thing to do. Regardless of who it is, just try to be nice to people. Especially if it is someone who has gone out of their way to entertain you for so long.
Did you watch Chris Jericho vs. Hiroshi Tanahashi? Let us know on Twitter or on Discord!