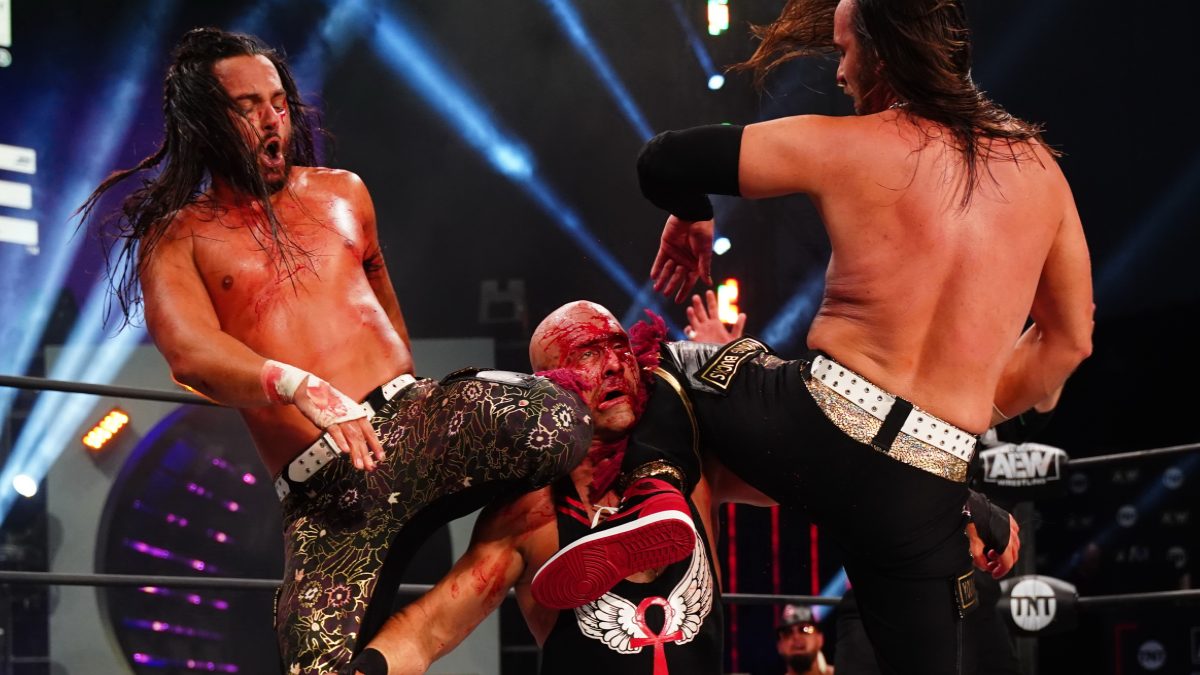 WWE may have had the eye for an eye match last year. While Rey Mysterio supposedly had his eye fall out of his head and medics were able to pop it back in, Christopher Daniels has actually suffered a much more gruesome eye injury.
His partner Kaz shared a photo via Twitter today. It is not pretty to say the least.
This is @facdaniels eye four days later. I'll let a quote from the great one sum up my thoughts
"I'm a fighter. I believe in the eye-for-an-eye business. I'm no cheek turner. I got no respect for a man who won't hit back. You kill my dog, you better hide your cat."
—Muhammad Ali pic.twitter.com/x5PxlGKcvB

— Frankie Kazarian (@FrankieKazarian) May 16, 2021
That does not look pleasant in the least. While Laurie may have recently posted about how wrestling was "fake," the danger and injuries are certainly real enough.
Daniels suffered the injury during the AEW Tag Team Championship match this past week on Dynamite. Daniels and Kaz lost the match and are no longer going to be a team moving forward.
What are your thoughts on the above story? Let us know in the comments on Twitter or Facebook.