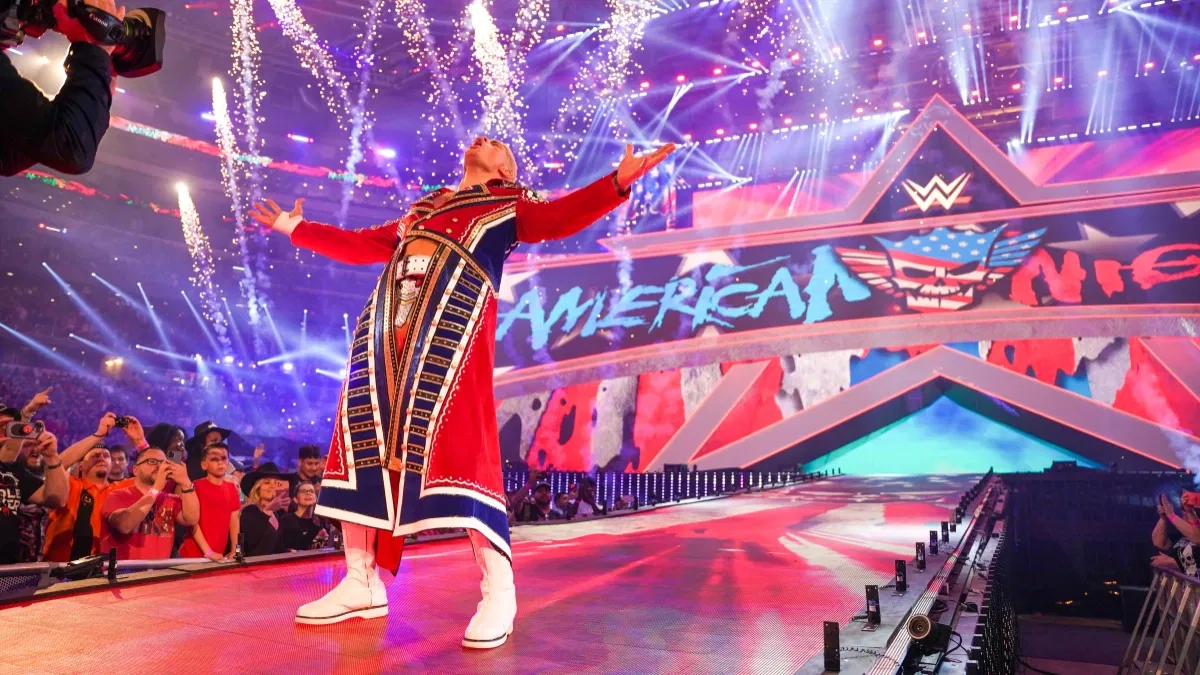 Cody Rhodes making the jump over from AEW to WWE back at WrestleMania 38 seems like an eternity ago in what has been an absolute rollercoaster of a year.
Cody competed in WWE for two months before he was taken out of action with a torn pectoral muscle. I say taken out of action, he actually still did wrestle Seth Rollins with the torn pec inside Hell In A Cell, but that's semantics.
Anyway, the timetable for a torn pectoral muscle is anywhere between six months to nine months, which is why WWE announced the nine months number publicly, so as to not get fans hopes up.
However, Cody himself is a mad man, incase you couldn't tell by the whole 'wrestling with a torn pec' thing, and he appeared on Busted Open Radio today to give an update on his surgery.
Cody explained that the doctors are being coy with him and not giving him a straight up timetable for his return, because he knows they know he will want to return earlier than that.
He said:
"There's a lot of people who have had knee injuries, back injuries, sometimes spinal and neck. When it comes to the titty, your pec, it's a really strange injury. They tie that sucker back to your bicep. I had Dr. (Jeffrey) Dugas, he's the best in the world to do it. The problem with him doing it is, he knows me, and they are being very coy. I was told the last time I was there for my check up, after PT [physical therapy], they are not going to give me a timeline just yet for when I'm going to be back because they are afraid that if they give me that timeline, I'm going to try and jump it by a month or two. The surgery was really…I almost hemorrhaged in the surgery because there was so much blood. People have seen the picture of it in the match. It was pretty gnarly."
Cody is usually used to the sight of his own blood, he became quite famous for that in AEW. So it's no surprise that he was happy to hear that WWE may be moving Raw to a TV-14 rating soon. He even hinted some involvement in it.
For a list of all currently injured WWE stars, click here.
transcription via Fightful
To make sure you stay updated with all the latest wrestling news, add WrestleTalk.com to your Google Discover feed and follow us on Twitter!