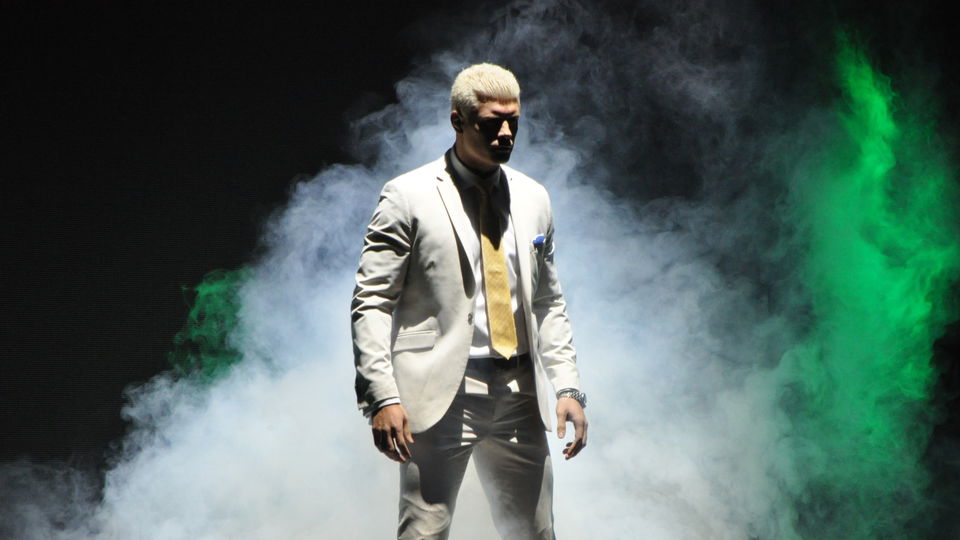 Cody Rhodes was a guest on Busted Open Sirius Radio. He addressed the war between NXT and AEW fans online.
Basically, he felt that both sides need to do better and get along.  He also said that starts at the top and he promises to do better:
"If you look at everything that is happening our fan base needs to make better efforts to get along in a way. That starts at the top. I can go ahead and say that a lot of things get screwed up with what was done with me in WWE. If I was to be in a room with Triple H at this moment, I'd shake his hand and probably give him a hug. I've learned a lot from him and he's on the absolute opposite side of the fence in the same role I am with AEW but has more experience with it. It's fun but we can't eat our own."
We spoke to @CodyRhodes this morning about the last decade of his wrestling life.

He thinks it's time for #AEW & #WWENXT fans to stop the fighting online. And he's ready to lead by example.

? Hear the full interview on @ApplePodcasts : https://t.co/K2Y8VYILV1 pic.twitter.com/JzteknWwme

— SiriusXM Busted Open (@BustedOpenRadio) December 13, 2019
So, why does he think fans might be so inclined to be adversarial?
"There's a logic to both sides of this big deep divided argument. Whether there's a little bit of fear from longtime WWE fans or a dislike of the bold personalities because we've done some really bold things like the breaking of the throne, or jabs like Jericho did in his promo. On the other side, there are defenders of AEW that are overly protective and sometimes are too generous to us. Obviously, we're going to slip and make mistakes too."
At least Cody recognizes their role in making the rivalry heated.  On the other hand, will Cody be able to refrain from taking shots at WWE?
Chances are we're going to continue to get some of the references, but maybe AEW will just focus on cleaning up the mistakes they make during their show.  Whatever the case, Wednesday night is producing really great wrestling shows no matter which brand you prefer.
Thanks to Wrestlezone.com for the transcription of the quotes.