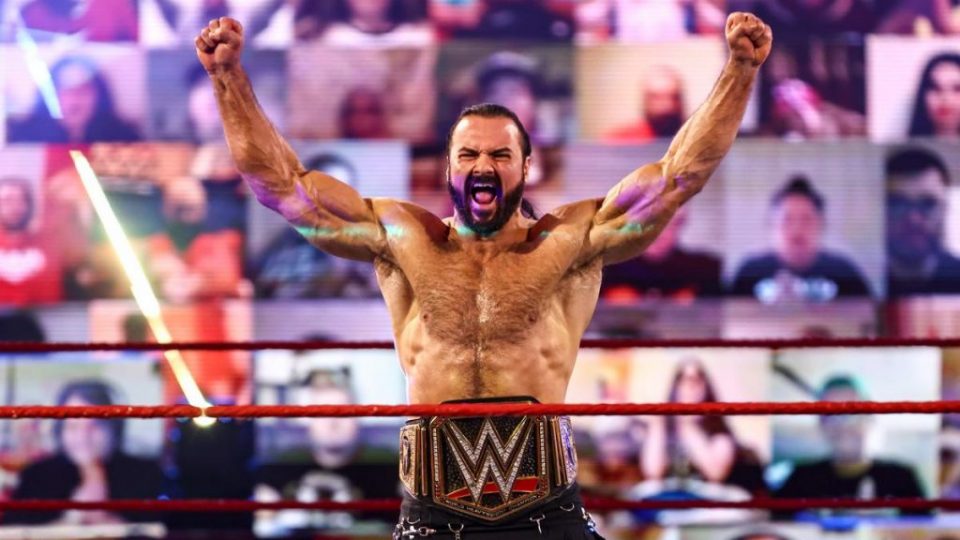 Speaking with SK Wrestling, WWE Champion Drew McIntyre has stated that he wouldn't be interested in defending the WWE Championship against The Fiend in a cinematic match right now.
"Maybe eventually, not right now. I'm WWE Champion and I think, in fact I know, like the way I've been building the title, it's about the honor and respect and about wrestling. There's room on the show for everything, a little bit something for everybody, different characters. It'd be boring if everyone was the same. "

"The Fiend's unique character is so incredible, so out there, but I don't think that's something I think I want to mix the WWE title with. Like that's for, you know that portion of the audience and for me as a fan to watch and be blown away by the spectacle. When it comes to the WWE Championship, I expect it to be in a wrestling match. You know, like man-on-man, fighting over the title with respect and honor. That's what I'm all about, that's how I've tried to represent the title and that's how I think it should be represented. Not in a comedic fashion or an outlanding fashion, but a realistic wrestling environment."
The Fiend is currently feuding with Randy Orton and it doesn't seem like he's going to be mixing it up with Drew McIntyre anytime soon, but given that the pair are two of the biggest stars on Raw right now, is always something WWE could consider.
During the same interview, Drew McIntrye listed who he'd like to see win the Royal Rumble and subsequently face at WrestleMania 37 later this year. You can read exactly what the Scotsman had to say by clicking here.
What are your thoughts on the above story? Let us know in the comments on Twitter or Facebook.
Thanks to Ringside News for the transcription.