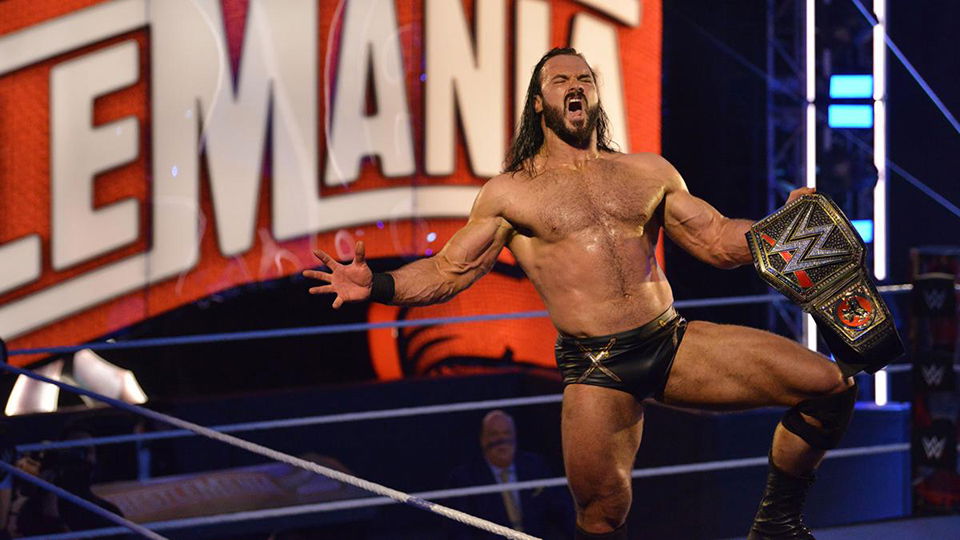 WrestleMania 36 stands as the most bizarre and unique WrestleMania in history. The only one to have no fans in attendance, the impact of having no fans was felt throughout the show. However, there is perhaps no person who felt that impact more than Drew McIntyre.
McIntyre won his first WWE Championship last year at WrestleMania by beating Brock Lesnar. It was a big moment for 'The Chosen One' but it was a moment with no fanfare. Now, McIntyre is excited to see fans back at WrestleMania 37.
In a recent interview with WFLA.com, McIntyre opened up about having fans return for WrestleMania. Here is the quote:
"Last year, was big for for me, the biggest moment of my career, main eventing WrestleMania, winning my first WWE title from Brock Lesnar. Unfortunately, [we couldn't be] at Raymond James Stadium in front of 90,000 people, family, friends, there, but the good thing is, we gave the world an escape at the height of a pandemic.

"But I'm also very grateful we're getting a take two this year… So I'm really excited to hear more about that as the weeks go on on, and actually be able to walk out with my WWE title and be able to hold it up in front of fans."
Drew McIntyre is currently scheduled to defend his WWE Championship against Goldberg at the Royal Rumble. It was also revealed that McIntyre had tested positive for COVID-19 on January 11, 2021, so he should be able to return to WWE programming before the match.
What are your thoughts on the above story? Let us know in the comments on Twitter or Facebook.