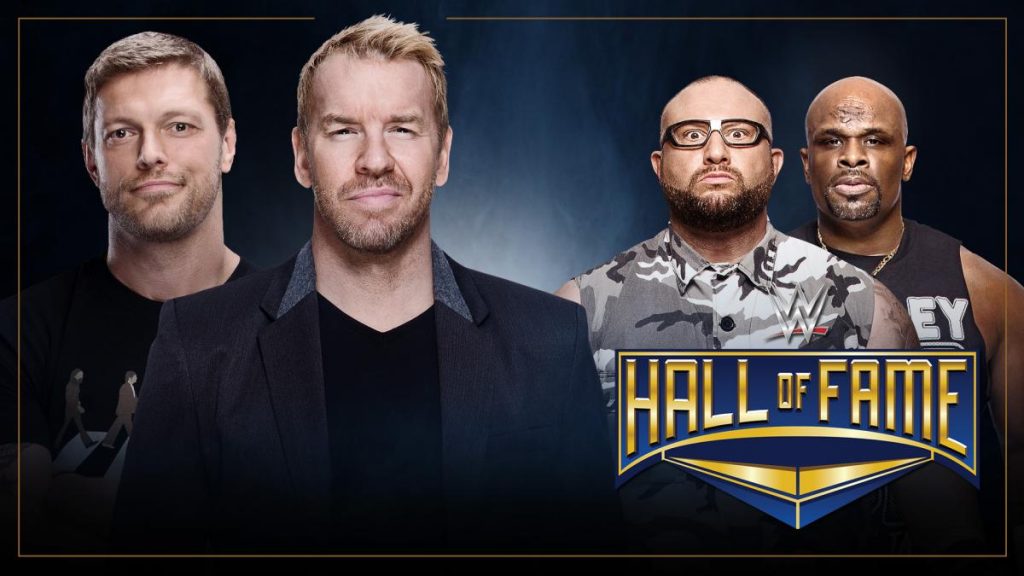 The Dudley Boyz (D-Von and Bubba Ray) were announced for the 2018 class of the Hall of Fame on January 22 this year. Now, details have emerged over who will be inducting the legendary team into the Hall of Fame.
Fellow 'Attitude Era' tag team, Edge and Christian, were recently revealed to be inducting The Dudleyz into the Hall of Fame via Twitter. Edge (who was inducted into the Hall in 2012) and Christian (who… is trying his best) were big rivals of The Dudleyz in the early 2000s, participating in the first two TLC matches with Bubba and D-Von, as well as Matt and Jeff, The Hardy Boyz.
BREAKING: @EdgeRatedR & @Christian4Peeps will induct @bullyray5150 & @TestifyDVon into the @WWE Hall of Fame Class of 2018! #WWEHOF https://t.co/2Indc8rbMC

— WWE (@WWE) March 21, 2018
Having Edge and Christian induct The Dudleyz makes perfect sense, as the two teams' time spent on the road back in the day means they must have wild stories about each other and the two pairs are close in real life. Well, as close who two groups of people who have hit each other with chairs, put each other through tables and jumped from the top of ladders on to can be, I suppose.
Edge and Christian are the first announced inductors for this year's class of the Hall of Fame, meaning we don't know who's going to induct anyone else the night before WrestleMania yet. With a name like Goldberg on the list, however, expect to see a big name from WCW's past crop up to welcome the 'Master of the Jackhammer' into the Hall. Equally, expect someone like AJ Styles or Samoa Joe to induct Jeff Jarrett, based on their TNA connection. Or maybe Vince McMahon will induct 'Double J' and use the opportunity to fire him again. That'd be hilarious.
An interesting factoid about this news is that provided Jeff Hardy is cleared to appear at WrestleMania, this will be the first time that the Dudleyz, the Hardyz and Edge and Christian will have been in the WWE at the same time for quite a number of years. WWE may take this opportunity to film a backstage skit between the three legendary teams, which would be well-received amongst fans. That, or they're all going to come out and bury the Revival. Equally as likely.
Are you looking forward to seeing Edge and Christian at the Hall of Fame? Who else do you think will be announced as an inductor? How long do you think it will take before Jeff Hardy does a Swanton Bomb off the Hall of Fame set? Let us know in the comments below or on Twitter here.