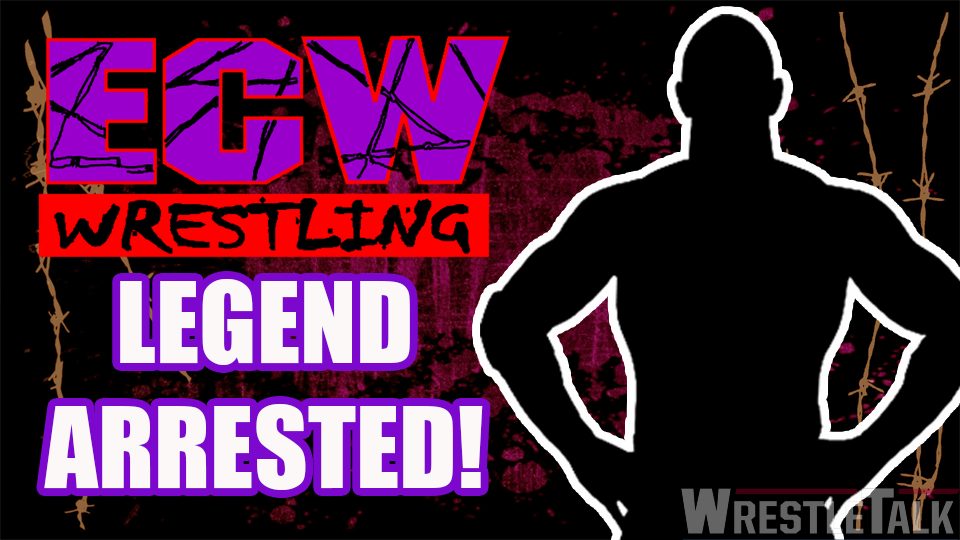 Former ECW World Heavyweight Champion Justin Credible was arrested on Tuesday for a Felony Criminal Violation of a Protective Order and Misdemeanor Disorderly Conduct. Pro Wrestling Sheet is reporting that he has since been bailed.
Born Pete Polaco, he will attend a hearing on September 4 in Waterbury, Connecticut. Strangely, the day before his incarceration, the former star posted these messages on Twitter.
Good morning song of the day. #zero #SmashingPumpkins #wpc pic.twitter.com/fcvkyi7M2W

— Justin Credible (@PJPOLACO) August 13, 2018
For sale 1994 #wwe Aldo Montoya black & white 100% original WWF pictures. Autograph DM me if interested best offer extremely rare Collector pic.twitter.com/eICHjcsp4Z

— Justin Credible (@PJPOLACO) August 13, 2018
Welcomening. The beginning of blood lost sacrifice dreams and hatred. This is become the new show I love lust Hatred and the dreams. There is a new leg and nothing in between where clowns we are just yours we are killers among men welcome to the blood lost faith in dreams

— Justin Credible (@PJPOLACO) August 14, 2018
After his release, the man in question gave a statement regarding the situation:
"This will be my one and only statement on the matter:

Everyone knows I have a history with addiction, and I have worked hard these last few months to battle my demons and keep my family strong. Like all marriages, mine has had it's ups and downs. I have regained my sobriety, and today I am clean, and tomorrow hope for the same. All I can do is take it one day at a time and work on being the best me that I can. Issues came about Monday night, and I've regretted it every minute since. Their was no domestic violence that night, the only one to call the police was me. I was arrested because of an old protection order that was still in place from a previous incident. I will not make excuses for any of the actions that happened that night, but I promise to my fans, my friends and my family that the man Peter Polaco will never be a negative headline again, and the character Justin Credible still has many great moments left.

In closing, I would like to thank the fans that stuck beside me through this ordeal. Thanks to my countless friends who were there to pick me up and help me get back onto solid ground. Most importantly thank you to my lovely wife and kids who know that though I am not perfect my love for them is unconditional, and we will get through this fight together.

Stay tuned guys because Chapter 2 of my life is not only going to be a hell of a lot better, but it's going to be done right. 2018/2019 is going to be our year."
This isn't the only run in with authority the former star has had, however, as he was taken into custody on March 3, 2017, and December 1, 2017, on charges of Misdemeanor Disorderly Conduct, Misdemeanor Threatening 2nd Degree, Felony Criminal Violation of a protective Order, Misdemeanor Breach of a Peace 2nd Degree, and Misdemeanor Criminal Mischief 2nd Degree. These cases will be tried together on March 29, 2019.
WrestleTalk would like your opinion on the situation, Justin Credible, and your favorite memories of the star. Were you a Justin Credible fan? Do you think he was a good ECW World Heavyweight Champion? Come and join the conversation on Twitter and Discord today.