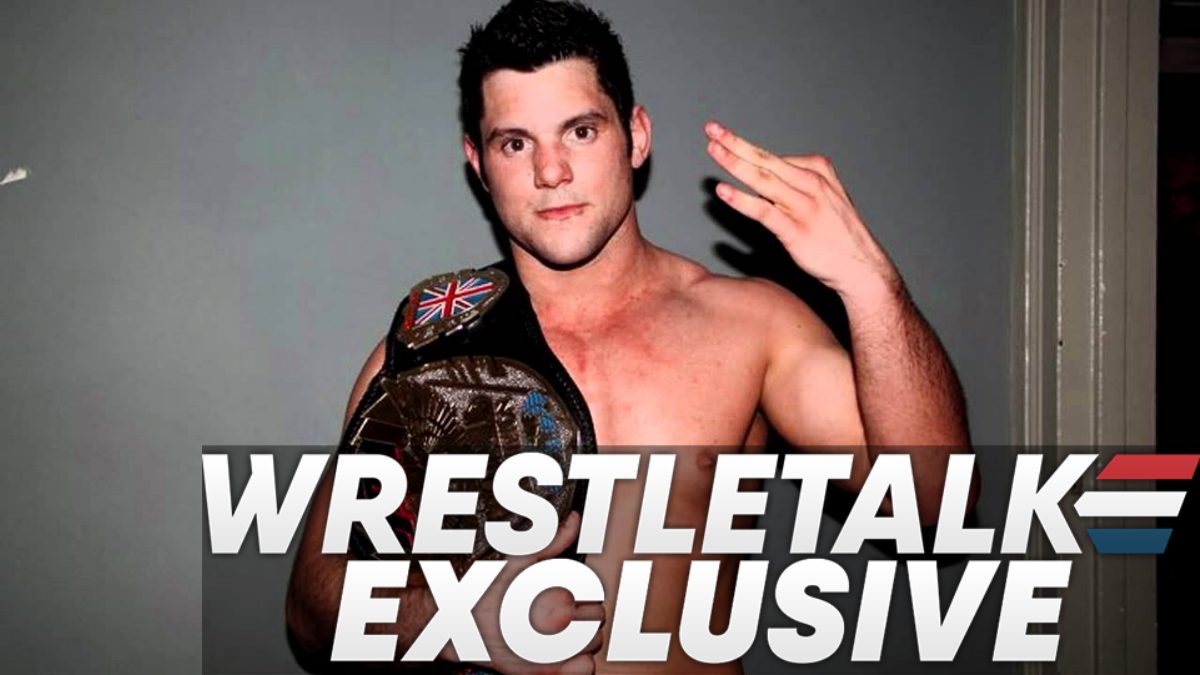 On October 27, ROH announced that the promotion will halt live events following the December 11 Final Battle, looking to return from the announced hiatus in April.
All talent will be released from contracts, with releases reportedly come into effect at the end of 2021, with performers who had deals beyond January 1, 2022 to be paid until March 31, 2022.
Eddie Edwards is a notable ROH alumnus, recognised as the promotion's first Triple Crown Champion. Edwards last wrestled for ROH at Final Battle 2013.
Speaking with WrestleTalk's Tempest, Edwards recalled his time in ROH, noting that he wouldn't be where he is now without the promotion. Hoping ROH comes back stronger, Edwards said:
"Ring of Honor has been so important for the world of pro-wrestling. Before there was really a place for guys to be seen who weren't in WWE or in TNA at the time, it was tough to be seen – you're doing the indies, but if you go down with ROH, you get to go out there and you get to do what you do. That was the beauty of Ring of Honor, it was gritty, it was something different – I don't wanna talk about it in the past – it's something different, it's something real about pro-wrestling, and that was the beauty of Ring of Honor.

"That's where I got comfortable, I got to go in there with guys like… me and Davey (Richards), we'd get to wrestle Bryan Danielson and Tyler Black/Seth Rollins for a 45-minute draw, up in Canada ironically. We got to have these matches, I got to have these matches where I probably wasn't ready for them at the time, but I was able to go out there and do it, and that has all led, I feel like everything's happened for a reason type thing, to be cliché like that. I wouldn't be who I am without my time in Ring of Honor.

"It's so important to have places like Ring of Honor for the world of professional wrestling to give more guys and girls opportunities to go out there and show what they're capable of, and also for fans to be able to see something different if they want to. That was where guys who were hot on the indies, they would go there and then explode. And that's when they take off, because finally people get to see what they're capable of, what they're able to do, and it was mind-blowing for the talent that has gone through there.

"Fingers crossed that hopefully this is just a bit of a break for them. Who knows. I hope they come back and I hope they come back stronger than ever. The more companies the better – for fans, for wrestlers, for everybody involved, the more the merrier. To lose a company like that, it would really leave… there would be something missing in the world of pro-wrestling if Ring of Honor doesn't come back. So I wish for nothing but the best, and, again, a place I have so many fond memories of. I met some of my best friends there as well, there's so much history there. It was a sad thing to see that, but let's hope it's just a break and they'll be back better than ever."

If you use this exclusive quote or any portion of it please credit WrestleTalk.com and link to this page.
ROH reportedly plans to focus on non-contracted wrestlers after the promotion's reboot.
Stay tuned to our exclusives page because we'll be covering some more quotes coming out of our interview with Eddie Edwards throughout the coming days.
Edwards recently revealed who from NJPW he wants to wrestle in IMPACT.
You can watch the full interview here:
To make sure you stay updated with all the latest wrestling news, add WrestleTalk.com to your Google Discover feed and follow us on Twitter!