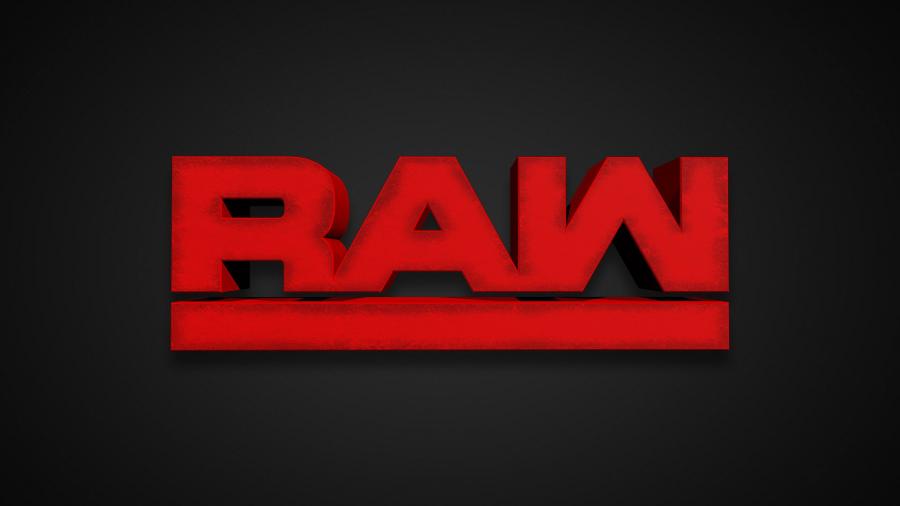 WWE Monday Night Raw (Wells Fargo Arena in Des Moines, IA – February 5, 2018)
1. The Men's Chamber Match Takes Shape
Five of the six entrants into the men's Elimination Chamber match have been made official, as Roman Reigns and The Miz join Braun Strowman, Elias, and John Cena in the titular match of the February 25 WWE pay-per-view in Las Vegas.
Reigns qualified at the start of Raw, defeating Bray Wyatt in a competitive back-and-forth match. The Miz earned his spot in the Chamber match by defeating Apollo Crews in another evenly-balanced bout, winning with the Skull Crushing Finale.
As for the three men who qualified a week ago, Strowman, Elias, and Cena were grouped together in a main event triple threat match, where the winner would earn the right to enter the Chamber match last. In a bit of an upset, Elias stole the pin on Cena following a Strowman powerslam. This came after Strowman endured a guitar strike from Elias, and an Attitude Adjustment on the ring steps. After the match, Strowman powerslammed both men in retaliation, and (interestingly) played to crowd to ask if they wanted him to do it again. Indeed, they urged him on, with Strowman obliging with more post-match damage.
The final Chamber qualifier will be a "second chance" four-way on next week's Raw, pitting Matt Hardy, Bray Wyatt, Finn Balor, and Apollo Crews.
2. All Participants For The Women's Chamber Are Announced
Rather than stage qualifying bouts, the six entrants for the Women's Elimination Chamber match were announced by Raw GM Kurt Angle. In the match, Alexa Bliss will defend her championship against Sasha Banks, Bayley, Sonya Deville, Mandy Rose, and Mickie James.
This led to some character exposition on the part of Bliss, who cut an impassioned promo about how Brock Lesnar gets to sit at home with his belt, while she's forced to defend hers, and claimed that Angle was being sexist. Later in the night, after Mickie James defeated Sonya Deville in a short bout, Bliss ran out to defend James from an Absolution beatdown, the implication being that she's trying to gain allies for her own benefit prior to the Chamber match.
3. Bayley Vs. Sasha – A Rivalry Renewed
In an enjoyable mid-show match, Bayley fell short of toppling Asuka, losing via submission just as Sasha Banks had one week earlier, minus a near-death-experience similar to Banks' suicide dive.
The match was preceded by a backstage chat between Bayley and Banks that started out friendly, but with the palpable competitiveness becoming evident. Bayley openly deduced that she could beat Banks in the ring, with Banks taking umbrage. Both women are in the Chamber match in three weeks, so look for their old NXT rivalry to experience a welcome revival.
4. Jason Jordan, The Perfect Heel
It's a shame that Jordan appears to be staring down the barrel of neck surgery and long-term recovery, because his intentional-unintentional obnoxiousness and unwanted meddling have him positioned as the best heat magnet on the entire roster.
Unable to compete due to a real-life injury, Jordan was replaced by a double-duty-pulling Roman Reigns, who teamed with Seth Rollins to challenge for The Bar's Tag Team championships, in Rollins' last chance at the belts. The back-and-forth contest ended in a DQ when Jordan blocked the champs from taking an intentional countout, and then slugged them when they entered his personal neutral zone. This led to anger not only from Rollins, but from Kurt Angle, who explicitly ordered his son out of the arena.
5. Balor Remains In The Spotlight
A week after his 58-minute performance in the Royal Rumble match, followed by a quality Raw main event with John Cena, Finn Balor was left to shine in a mostly-innocuous tag team match that gave him a convincing win.
Teaming with Club ally Karl Anderson, the For-Lifers defeated The Revival in a basic eight-minute tag match, following Balor's Coup de Grace. The bout was basically to reaffirm Balor's presence as a star player on Raw, and it hints that he's the likely winner of next week's four-way match to fill the final spot in the Chamber match.
Results
Chamber Qualifier: Roman Reigns def. Bray Wyatt
Finn Balor and Karl Anderson def. The Revival
Cedric Alexander and Mustafa Ali def. Drew Gulak and Tony Nese
Asuka def. Bayley by submission
Chamber Qualifier: The Miz def. Apollo Crews
Raw Tag Team Championship: The Bar def. Seth Rollins and Roman Reigns by disqualification
Nia Jax def. Vanessa Floyd
Mickie James def. Sonya Devile
Triple Threat/Winner Enters Elimination Chamber Match Last Elias def. John Cena and Braun Strowman