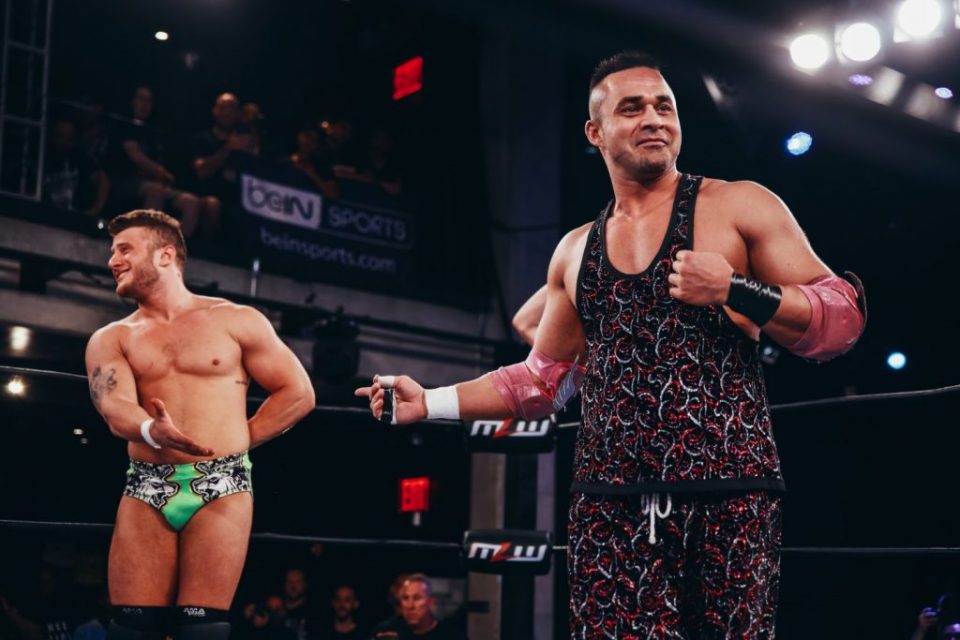 Some people never learn. Teddy Hart was arrested again today, March 26, 2020.  Allegedly, he was arrested today for violating house arrest.
This marks the 3rd time Hart has been arrested in 2020. He was originally arrested, according to court records, for possession of narcotics with the intent to sell or distribute.  The second arrest was also for violating house arrest.
Hart is slated to appear in court tomorrow morning.
Ace Montana, an independent wrestler, is now claiming the arrest came after an altercation at Montana's home involving Maria Manic. Manic and Hart had been in a relationship.
Warning: Video contains adult language
https://www.facebook.com/1188732100/videos/10221095196428077/
According to Montana, Montana had to pull a gun on Teddy Hart to get him off of Manic. Teddy Hart is denying the altercation.
Whatever the case, a video released on Facebook clearly shows Teddy Hart at Montana's residence. Unless the two live together, then clearly Hart was not at home would be a violation of his house arrest.
Teddy Hart was released from his contract in MLW earlier this year. However, Hart appeared in the crowd at both ROH and MLW events. It was rumored Hart was trying to get signed by both companies.
Stay tuned to WrestleTalk for more information on this story.