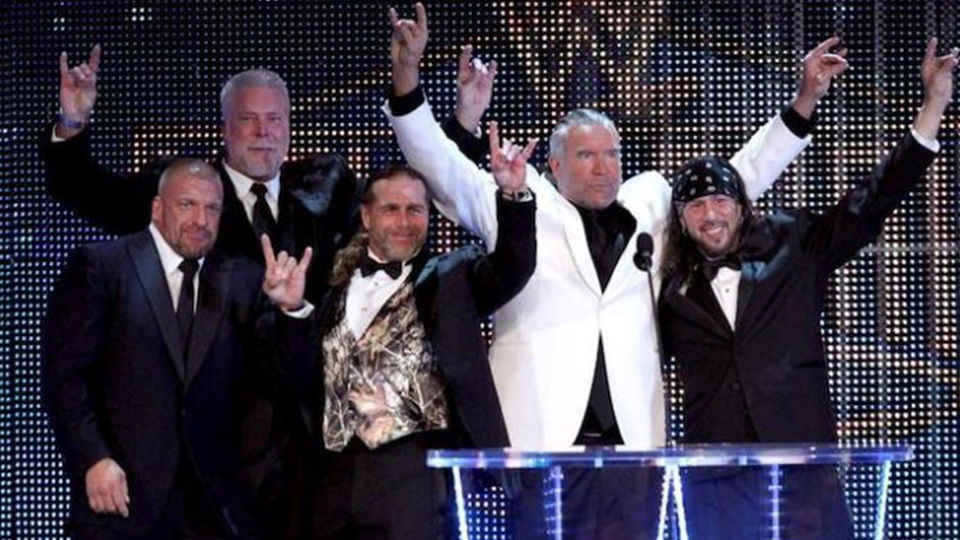 Karl Anderson is not over his treatment from WWE. It is understandable considering how poorly he and Luke Gallows were used during their time in the company. However, now, Anderson has claimed that The Kliq all hate each other in a Twitter exchange with Dax Harwood.
The exchange began with Anderson calling a moment at Raw 25 one of the biggest missed opportunities in wrestling history. The moment was the Balor Club's collaboration with The Kliq as they all beat up The Revival. Raw 25 itself was not well-received and neither was this segment.
This spurred a reaction from Dax Harwood who criticized them for not building for the future. Anderson then responded that the Kliq doesn't know how much they all hate each other. Yikes.
all the friends got to beat us up! Hit all the signature moves! Me and Cash left in gorilla while everyone else high fives! I punched a brick wall. Building to the future, babe!

— Uncle Dax FTR (@DaxFTR) August 16, 2020
"Friends"
If they all knew how much they all truly hated each other, I wonder how that would go…… https://t.co/drTNPYG9Z6

— The Machine Gun AKA Chad 2 Badd (@MachineGunKA) August 16, 2020
For those unaware, 'The Kliq' is the group comprised of real-life friends Triple H, Shawn Michaels, Kevin Nash, Scott Hall, and Sean Waltman. The group has been friends since the 90s but according to Anderson maybe they aren't as good of friends as we think.
It should be said that by all other accounts members of the group do seem to love each other quite a bit. Documentaries and shoot interviews will tell you stories of how each of them feels about the other.
What do you think about Karl Anderson's story? Let us know on Twitter!