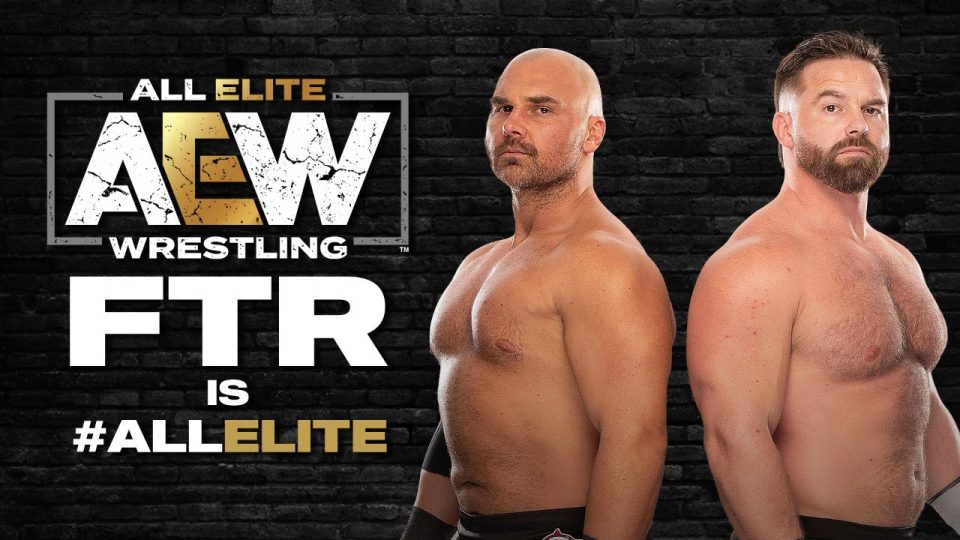 FTR (Dax Harwood and Cash Wheeler) were guests on Jim Cornette's Podcast. As you can imagine, Jim Cornette didn't hold back his opinions on AEW and The Young Bucks.
FTR were more than willing to play along. They definitely appeared to be sticking to kayfabe and portrayed real-life heat with The Young Bucks.
Dax had this to say about the eventual match with The Young Bucks:
"Yeah, absolutely, but first and foremost, Tony has been great to us. He has trusted us and he has got trust in us, full trust which is probably why he's allowing us to appear on these handshake deals and me and Cash you know, we are men of our word as we said earlier, but he's been great to us and he's a huge fan of the wrestling business and more importantly at least to us and our pocket books, he's a huge fan of ours because he loved the Mid South stuff, but I think he really believes that with myself and Cash, he really believes that we are the guys who can get over during the pandemic, he wants us to get this match with The Bucks that everyone has been dreaming about for years and years and years that he wants to be the first guy to get that match."
There's a lot to unpack in that answer, but FTR say they are on a handshake deal with AEW and it isn't a long term deal. Based on the tone of the interview, this definitely had that 80s feel of keeping in character and putting over feuds.
Cash Wheeler followed up:
"We've been very transparent with them that we're willing to work with these guys, but there's a very real possibility that it's not going to be pretty and we're not going respond well to some of the things they said before. He knows this…"
Cornette followed up with lots of negative comments about The Young Bucks. He even said he hopes FTR slaps them around a bit.  Dax would go on to say:
"It might be the first fight they've ever had."
Cash continued:
"I think Tony is very aware of those things you said, I think he knows and I think he welcomes it. He seems very excited about the possibility that things could get real ugly real quick and if he's willing to do these deals that he's kind of put in place right now, to me that's the green light to do whatever we need to do."
So, I think FTR are very professional and I do not believe they will shoot fight with The Young Bucks. However, I do believe they want to have an old school fight feel and will keep to this line of hype for the match.
FTR discussed lots of other things in this interview. They talked about what a relief it was to get their release and what it was like to work in NXT.
We'll have more on the story in the near future.