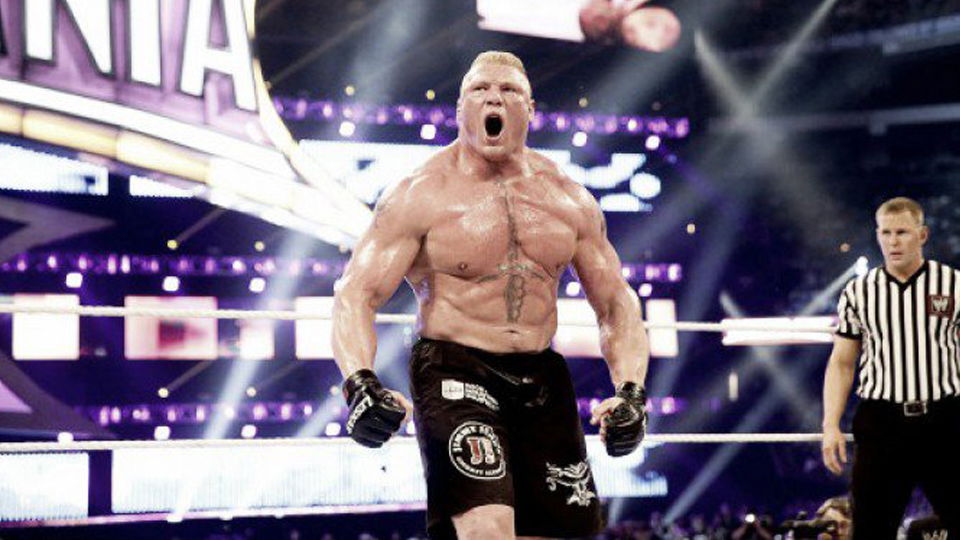 According to the Wrestling Observer Newsletter, UFC want to put a fight together between Brock Lesnar and Daniel Cormier for their March 2 show in Las Vegas.
Under the terms of Lesnar's new WWE deal – which runs through to WrestleMania – the Universal Champion is permitted to fight for UFC while under contract to the promotion.
If Lesnar takes the match with Cormier he will be fighting just five weeks prior to WrestleMania, which in terms of his increased visibility would be a positive. The negative would be if he gets injured, potentially scuppering his match at the supercard, which is likely to be one of the main events.
In addition, Dave Meltzer reports that an angle is in the works for Lesnar that does not involve Braun Strowman, with someone other than the Monster Among Men expected to challenge Brock at WrestleMania.
The front runners are Drew McIntyre and Seth Rollins. Drew is being heavily protected in the booking, as his destruction of Kurt Angle on Raw proved, while Rollins is perhaps the most popular babyface on the roster.
Strowman is expected to receive his Crown Jewel rematch with Lesnar prior to WrestleMania, most likely at stadium show Royal Rumble.
Who do you want to see challenge Lesnar at WrestleMania? Let us know in our poll below.
[totalpoll id="40068″]