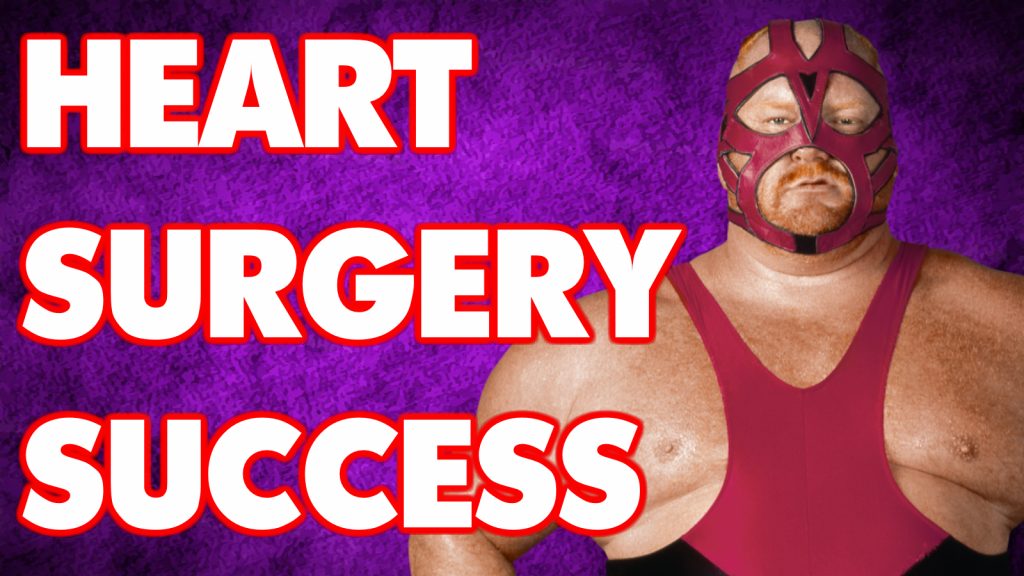 It's time, it's time, it's successful heart surgery time!
Earlier today, former three-time WCW World Heavyweight Champion Vader went under the knife for open heart surgery following being diagnosed with congestive heart failure in November 2016.
Told by 2.heart Drs at this time that my heart is wore out from footbal&wrestling I have 2 yrs to live , conjestive hesrt failure reality

— Big Van Vader (@itsvadertime) November 15, 2016
In an interview with THE HANNIBAL TV on YouTube, Vader, real name Leon Allen White, explained that he found out about the diagnosis after a roll-over car accident.
Following the surgery earlier today, Vader's son Jesse tweeted from Vader's Twitter account to provide the update we were all hoping for: the surgery was successful.
This is his son Jesse. I wanted to let everybody know that I just spoke to the Surgeon. The surgery was a success but it was worse than we had expected. Long road for recovery. Will keep you posted. Thank you for the prayers.

— Big Van Vader (@itsvadertime) March 26, 2018
It is unclear what exactly Jesse meant by "it was worse than we had expected", but hopefully the successful surgery has eradicated the major issues.
Just hours before the surgery took place, Vader was interviewed by Bill Apter and referred to himself as a "walking time bomb".
Vader last appeared in WWE on the RAW 1000 episode, in which he and fellow legends assisted Lita in a win over Heath Slater. He also had the honor of inducting Stan Hansen into the WWE Hall of Fame class of 2016.
The last time Vader wrestled was in a six-man tag team match for Japanese promotion Dradition, after he which he collapsed in the ring. He did confirm after the match that this wasn't due to heart problems.
It had absolutely nothing to do with my heart but rather my head&Yes i did collapse in fact I was out cold thank uforld jap Wrest i love it

— Big Van Vader (@itsvadertime) April 20, 2017
On behalf of everyone here at WrestleTalk.com, we wish White (Vader) all the best and hope his health continues to improve.