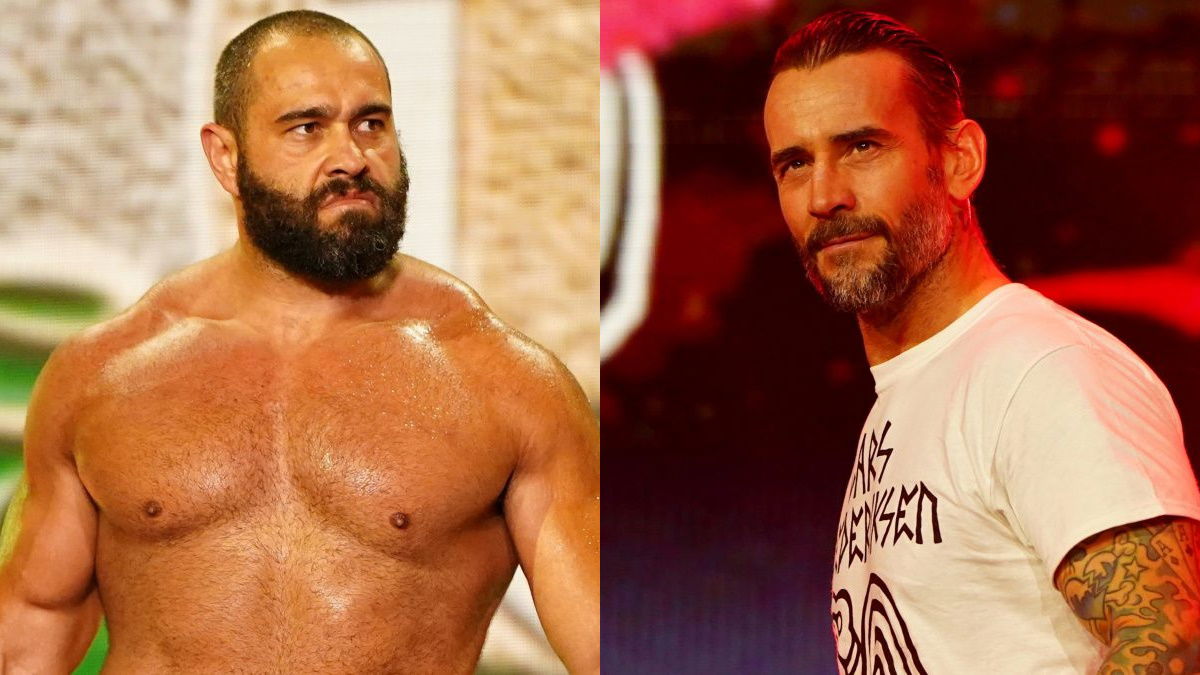 The hilarious real story of the alleged incident involving CM Punk and Miro at AEW All In London has been revealed.
Bryan Alvarez of the Wrestling Observer reported today that he'd heard, in addition to Punk's altercation with Jack Perry, Punk had gotten into a situation with Miro as well.
The story, as it was first told by Alvarez, was that when Punk got backstage from his match with Samoa Joe, which happened right after the Perry altercation, Miro asked him what had happened with Perry and Punk asked Miro if he had a problem and wanted to step outside.
As it turns out… that's not quite what happened.
According to Sean Ross Sapp of Fightful, it turns out Punk and Miro were actually just playing around.
Sapp said:
"From one side of things, the Punk side of things, I heard just like… 'No'.
"And then from the Miro side of things, which wasn't Miro directly – who by the way, quote-tweeted WrestlePurists' aggregation of Punk's side (of the Perry situation) and said 'not true', so very clearly he wasn't keen on Punk's side of things – but they had an interaction after Punk's match.
"It was backstage, either in the trainer's room or somewhere, and Punk was getting worked on, etc.
"I don't know verbatim what was said because I wasn't there, but to the best of what has been relayed to me, Miro asked how Punk was doing, Punk said something like, 'Okay unless you want to fight me too', as like a joke, type of thing. And again, terminology, not that sure of.
"And I believe Miro, also jokingly, apparently, from what I've heard, was like, 'Okay', Punk said, 'Well let's take this outside then', and Miro said something like, 'How about we take this… to the ring!'.
"And that's how it was explained to me by sources that lean definitely each way.
"And they giggled about it, and I guess walked off.
"But it is two guys who are very clearly willing to fight human beings, and also have been known to make a joke or two."
Sapp once again reiterated he wasn't sure on the exact quotes, but that tells you the general idea of what happened.
PWInsider reported earlier that Miro and Punk actually traveled to Wembley together in the same car along with Brody King.
It was also reported earlier that Punk had "confronted" Tony Khan before his altercation with Jack Perry – click here for details on that.
Think you know the most about wrestling? Join our Wrestle League predictions competition for free, and be in with the chance of winning $250 of Amazon vouchers. Make sure you subscribe to email notifications to make sure you never miss a show.