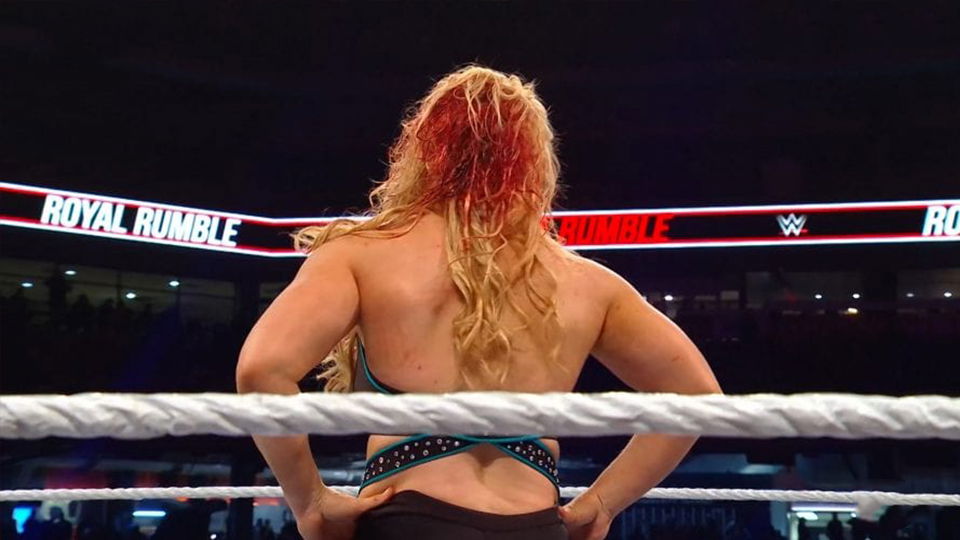 It has now been revealed how Beth Phoenix cut her head open in the Royal Rumble match. She entered at number 19 and lasted 23 minutes, enduring most of the match with a deep cut on the back of her head.
Early in her run, Phoenix was put on the top rope by Bianca Belair. The back of her head hit the edge of the ring post and she got busted open. She wrestled the rest of the match bleeding heavily but Dave Meltzer has reported that the injury is not serious.
Phoenix lasted until the final three with Shayna Baszler and eventual winner Charlotte Flair.
Phoenix eliminated her friend Natalya only to be eliminated by Baszler immediately after.
Were you happy to see Beth Phoenix in the Royal Rumble? Let us know on Twitter or on Discord!