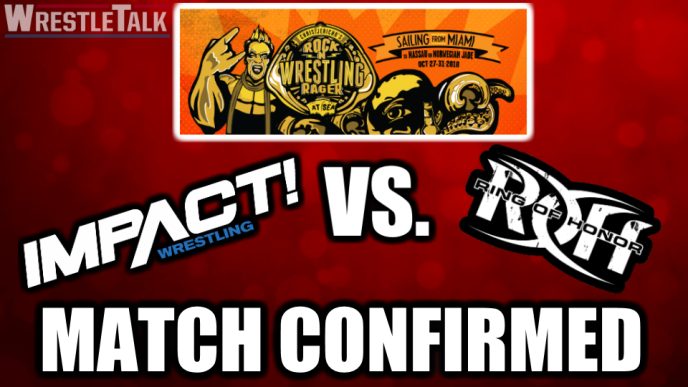 Ring of Honor star Marty Scurll has come forward to accept Sami Callihan's challenge for a match on the Jericho Cruise this October.
Sami Callihan called out Ring of Honor management and all of their wrestlers in a video published by Chris Jericho on Instagram on Wednesday:
https://www.instagram.com/p/Bkykd-slxH-/?taken-by=chrisjerichofozzy
Callihan said that Ring of Honor did not want him on the cruise with their wrestlers and that the Ring of Honor wrestlers did not have what it took to face him. After stating that he would be on the ship Callihan concluded by saying that no one on the Ring of Honor roster would be safe.
Callihan's challenge has now been accepted by Ring of Honor star and Bullet Club member Marty Scurll. Again announced on Jericho's Instagram, Scurll declared that anything can happen on the Jericho Cruise and that history will be made when Impact Wrestling clashes with Ring of Honor.
https://www.youtube.com/watch?v=mJA36nLvbGM
This will be just the second singles match between the two independent stars following their match in Pro Wrestling Guerrilla in 2016. Callihan has made a name for himself over the last few months as the man who hit Eddie Edwards in the eye with a baseball bat during an episode of Impact this past March.
Marty Scurll has become known the world over as a result of his work in Ring of Honor and New Japan Pro Wrestling as a member of the Bullet Club. Scurll's matches with Will Ospreay have become renowned as some of the best junior heavyweight matches in the last few years and both men have earned a reputation as two of the business's premiere workers.
The Jericho Cruise will take place from October 27th to October 31st 2018 and will feature wrestlers from Impact Wrestling, Ring of Honor, and more.
Who will win the match between Sami Callihan and Marty Scurll? Let us know what you think in the comments below or on Twitter here!