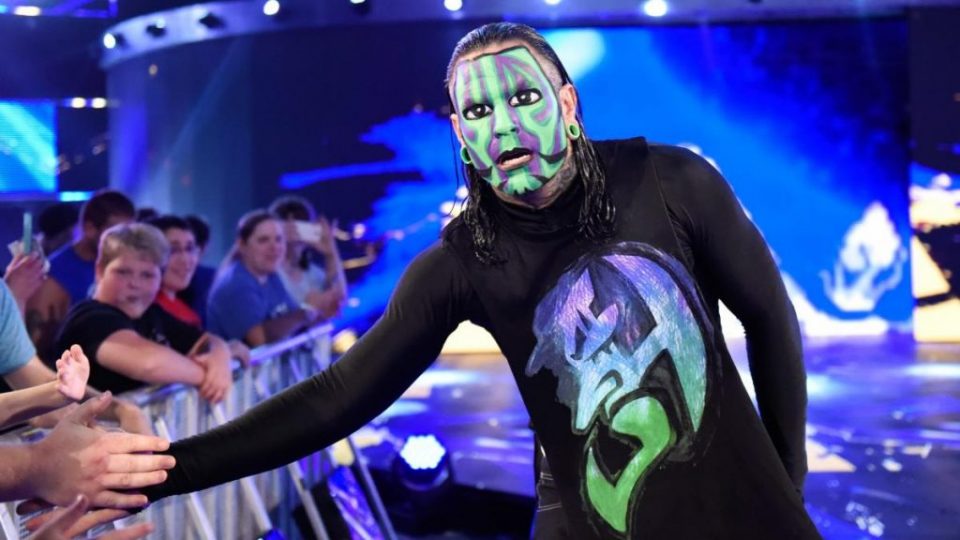 It was a bit of a bummer for Matt and Jeff Hardy when the latter injured his knee just a week after winning the SmackDown Live tag titles from the Usos in April.
Since then, Matt has once again faded into obscurity and Jeff was allegedly arrested after allegedly being found drunk in a stairwell.
Fightful got their hands on WWE's internal injury report last week and according to the report, Jeff is due to return around mid-November, which is around the same time as Bobby Lashley who is also currently recovering from an undisclosed injury.
As we've seen with the Usos, getting arrested doesn't seem to have any impact on any pushes you're going to get in WWE, and as Jeff is such a popular figure in WWE, I fully expect him to reunite with Matt on his return and be back in the tag title picture immediately.
It seems Jeff is happiest when he's wrestling, so hopefully he can now stay fit for a long time which will in turn help any issues he may be having outside of the ring.