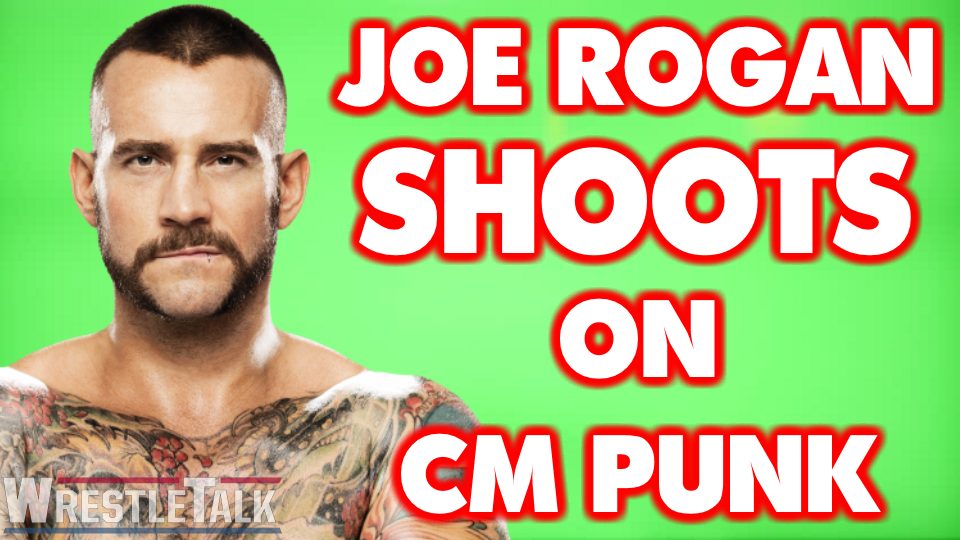 Anyone tuning into the Joe Rogan Experience earlier this week would have heard the MMA commentator's harsh opinion of a certain 'voice of the voiceless.'
https://www.youtube.com/watch?v=VoYLwjHSQAo
While CM Punk remains one of professional wrestling's most tantalizing propositions (as you can read more about here), he is far from that in the eyes of some MMA experts. As heard through Bleacher Report,  Rogan was not shy about telling his listeners what he thinks of Punk. Don't expect a 'you deserve it!' chant here, because Rogan says Punk's second UFC contest, coming up next month against Mike Jackson, shouldn't even be televised.
"It shouldn't even be on the 'Tuesday Night Contender' show. It should be in some amateur event somewhere."
Punk and Jackson both share a 0-1 professional MMA record and though Punk arrived in UFC with a fair amount of press and hype, he was stopped in the first round by Mickey Gall in his debut. Rogan's sentiments are shared by a number of MMA purist's, but whether they are behaving as snobs toward professional wrestling or just being honest about Punk's skills as they see them, it is worth remembering how much of a draw Punk is.
His fight with Gall helped UFC 203 draw an estimated 125,000-225,000 additional buys among casual fans. And like it or not, when Living Color's "Cult of Personality" hit for his entrance, the venue went wild. A guy who garners that kind of a reaction probably deserves to be on your pay-per-view.
This time the reaction might be even louder as UFC 225 takes place in Chicago.
There's no place like home.
CHI-TOWN!

The UFC arrives June 9th for our first PPV in the Windy City. #UFC225 pic.twitter.com/i3QBms3fAu

— UFC (@ufc) February 4, 2018
What will happen in CM Punk's upcoming UFC fight? Will he lose again? Can he win, or do better than he did in his last outing? Let us know in the comments below, or on Twitter here!