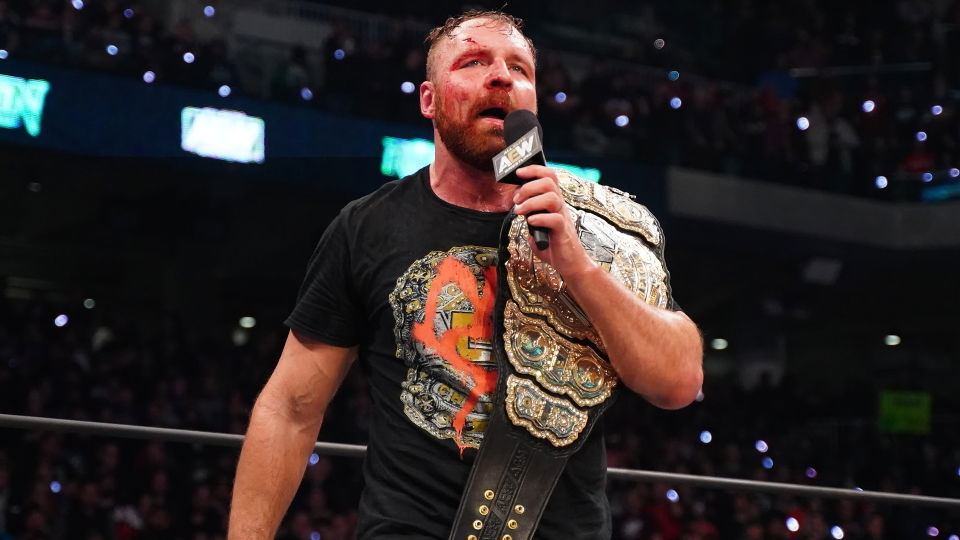 The wildcard rule is back, only this time we're getting AEW World Champion Jon Moxley appearing on WWE TV for the first time since he left the company in April last year.
This week's WWE Backstage was filmed via satellite, with Renee Young, Booker T and Xavier Woods having a chat from their houses while in quarantine.
During one part of the show, as you'll see below, Jon Moxley, the former Dean Ambrose, walks into frame with a dog to pester his wife, and Booker T and Xavier pop big for the cameo.
Wild card rules during the quarantine.

Moxley cameo on Backstage. pic.twitter.com/TybLOKp1vQ

— I'm Chris Kazama, ESPN. (@TheChrisKazama) March 27, 2020
As you can see, Moxley managed to take care of the barking problem, but I can't imagine too many people at WWE will be happy with this mini cameo.
While the show is broadcast by FOX, it remains under the WWE umbrella, and I don't think Vince will have wanted his main competition's top champion showing up on his show.