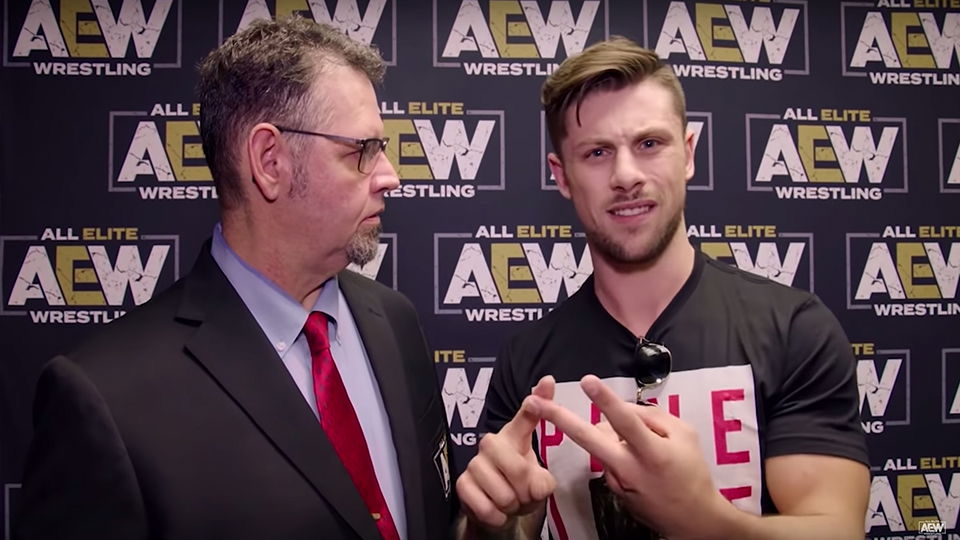 It seemed like AEW finally pulled the trigger on having Kip Sabian and his manager Penelope Ford feud with "The Bad Boy" Joey Janela on this week's Dynamite.
For those that aren't aware, Penelope Ford is not only the real-life girlfriend of Kip Sabian, but also is the ex-girlfriend of Joey Janela, giving the feud a more real-life element.
In the days that have followed, Sabian & Ford have been exchanging in a war of words on Twitter with their rival. The real-life element to the feud has meant that both parties have launched some rather crude taunts.
After receiving a low blow from Ford on Dynamite, Janela told his ex-girlfriend that all she had to do was ask if she wanted to touch his Crown Jewels once again. In response, Ford said that Sabian's manhood was significantly larger.
I'm surprised I could even find it.

Now @TheKipSabian's is sooooooooooooooooooooooooooooooooooooooooooooooooooooooooo
Much easier to place. https://t.co/zTeiu1oJ7c

— Penelope Ford (@thePenelopeFord) January 2, 2020
As if that wasn't enough, Janela then implied that the only reason Ford signed with AEW in the first place is because she was in a relationship and sleeping with Janela.
Hey now calm down Tammy, this penis got you a contract…. https://t.co/7WZ5vhy1Md

— "The Bad Boy" Joey Janela (@JANELABABY) January 2, 2020
In what might be the most savage tweet of all time, Sabian then took control of Ford's Twitter, taunting Janela with the idea that his ex-girlfriend was performing a sexual act on him while he wrote the tweet.
https://twitter.com/thePenelopeFord/status/1212850544005591043
If these tweets have proved anything, it is that we could be set for a very interesting and real storyline in the coming months between Janela and Ford & Sabian.