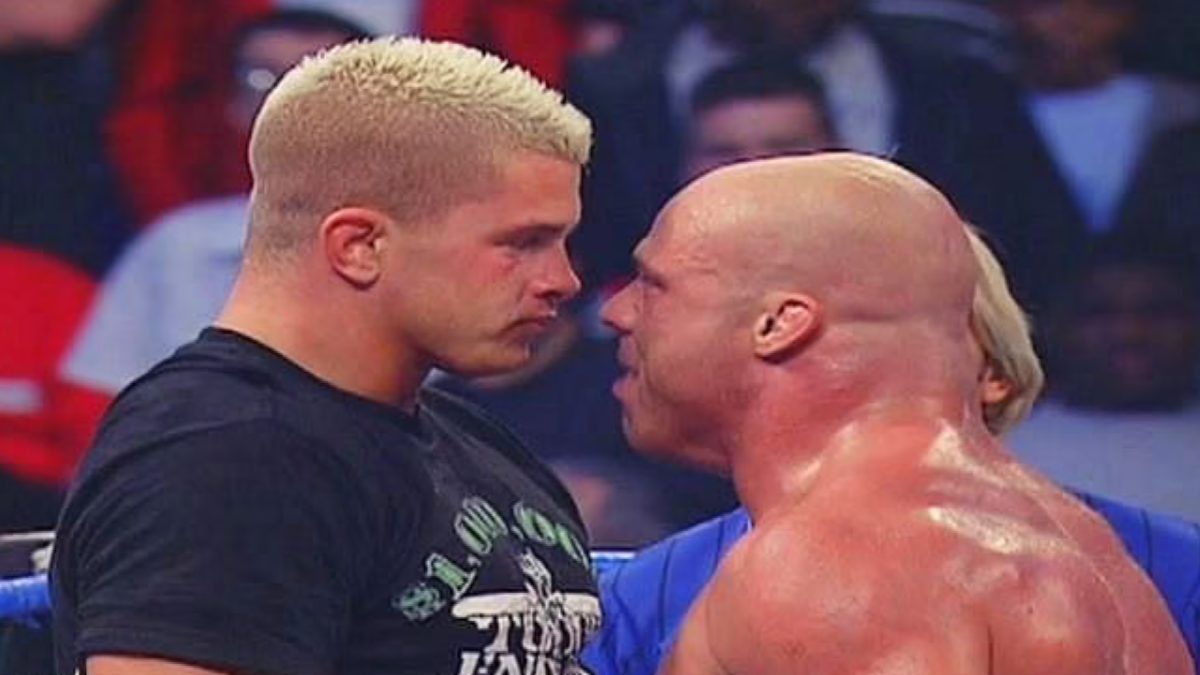 Kurt Angle has revealed that he was previously offered a UFC fight against an interesting opponent by UFC President Dana White.
In July, the WWE Hall of Famer confirmed that he had turned down offers to fight in the UFC twice. On his Kurt Angle Show podcast, Angle has since stated that in 2006, Dana White chose his first opponent in the UFC to be WWE Tough Enough season 4 winner Daniel Puder.
Puder notably caused trouble for Angle in a shoot-wrestling segment on the November 4, 2004 edition of SmackDown, almost breaking Angle's arm on WWE TV.
Confident he could've defeated the prospect, Angle said:
"(Dana White) wasn't very specific on saying 'we're going to protect you', but the opponent that he gave me at the beginning was a good opponent. Very intriguing from a public interest standpoint, especially from a pro wrestling fan standpoint. Very intriguing because he didn't have a lot of experience in MMA, he only fought a couple times, but I had a little episode with him in the WWE.

"That was Daniel Puder, and when Dana said that to me I said, 'Are you serious? Daniel Puder, that's all?' Not that I thought Daniel Puder was easy because he actually had my arm trapped and he would have broken my arm when we did our little episode on SmackDown. I just knew that I could beat Daniel Puder.

"Especially if I rested and let my neck heal. When I worked with Daniel Puder in WWE, I just got back from my neck surgery and my arms were so weak, I couldn't do five pushups, really vulnerable. Not sure why the WWE had me get in the ring with Daniel Puder knowing my condition, but they did. I ended up getting caught in a situation that could've turned ugly, but fortunately, Daniel pinned himself and he was on his back just like a Jiu Jitsu guy would be.

"I was excited about the first fight, Daniel Puder, a formidable opponent for me at that particular time, not too overbearing. It was a good starting fight for me. I knew Dana was caring about my career in MMA because he was giving me an opponent that I could possibly beat."
Kurt Angle features in the second episode of Ronda Rousey's new ESPN+ series, 'Rowdy's Places', in which the former UFC Bantamweight Champion focuses on different combat sports and their personalities.
Transcription via WrestlingInc. 
To make sure you stay updated with all the latest wrestling news, add WrestleTalk.com to your Google Discover feed and follow us on Twitter!