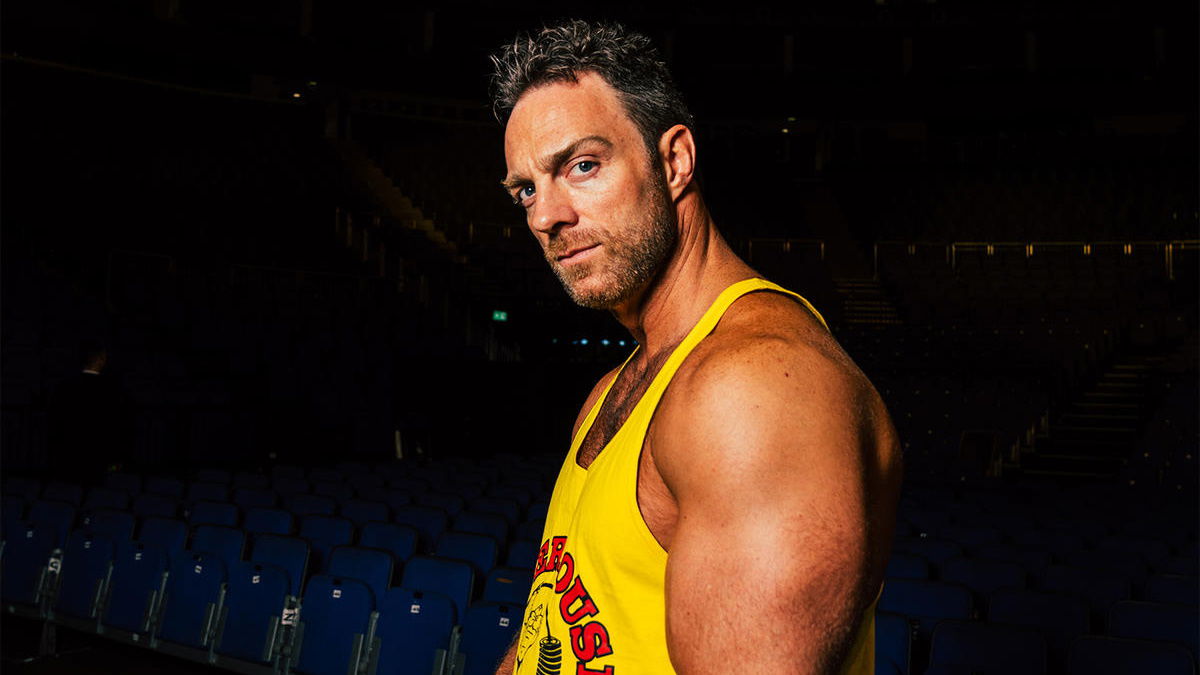 A top star laid out a pitch to WWE's decision makers for a potentially massive SummerSlam encounter with the mega star LA Knight.
Speaking on his imPAULsive podcast, in a segment that was clearly recorded a few weeks ago, Logan Paul named both Knight and current on-screen rival Ricochet as his two ideal matches for the August 5 event.
Paul first detailed his reasoning for a one on one match with Ricochet, saying:
"There are two guys that I would potentially have a match with at SummerSlam. I don't really know how this works, do I pitch to the company, do they pitch me.
"The two guys are Ricochet and LA Knight, for various reasons. So Ricochet is obviously, I think he's probably one of the most athletic guys in WWE [Seth Rollins added a remark claiming he's one of the most athletic of all time].
"I would consider myself also extremely athletic in the WWE, and a part of me wants to, I wanna show him who the better athlete is, I wanna out-athlete the athlete in the WWE.
"I think we could have one of the most physically spectacular phenomenon shows of all time. [Rollins and Logan's co-host Mike joked about them getting a five-star Dave Meltzer match].
"I would love to absolutely melt the house down with Ricochet."
If you use this transcription or any portion of it please credit WrestleTalk.com and link to this page.
Paul then went into his issues with LA Knight, or "old man Ricker" as Paul referred to him as, saying:
"Then on the other hand, I see old man Ricker, LA Knight, coming into WWE, they love him, I hate that they love him, and they hate me, and they hate that I hate him. [Rollins would add in a YEAH!].
There's a, we've got a little bit of a thing. I was in his face last night [June 30 SmackDown] and it felt a little real, like, I don't think he gets my thing that well, and neither does the WWE Universe, and he sort of speaks for them, and they appreciate the time, and the fact that he's earned it, and I would love to take all of that away from him in one night.
"Hey Triple H, you've got two paths."
If you use this transcription or any portion of it please credit WrestleTalk.com and link to this page.
While an LA Knight program seemed to be a possibility considering their explosive promo exchanges on TV, it's evident that Paul will instead be granted his initial pitch of Ricochet.
The match has not yet been made official, however on this week's Raw, Ricochet laid out a challenge for Paul to meet him face-to-face in Tampa, Florida next Monday (July 24).
Paul also revealed that if his match with Ricochet goes ahead at SummerSlam, then he is requesting to go on first for reasons involving his brother Jake Paul.
As for LA Knight, he may still find himself on the SummerSlam card if he can win the United States Championship #1 contender 'invitational' on SmackDown over the next couple of weeks, although it's not been confirmed when the winner will actually get their shot at Austin Theory, be it at SummerSlam or another time.
If you want to stay fully updated on all the latest wrestling news, click the red bell in the bottom right of your screen to receive notifications from WrestleTalk.com straight to your device!