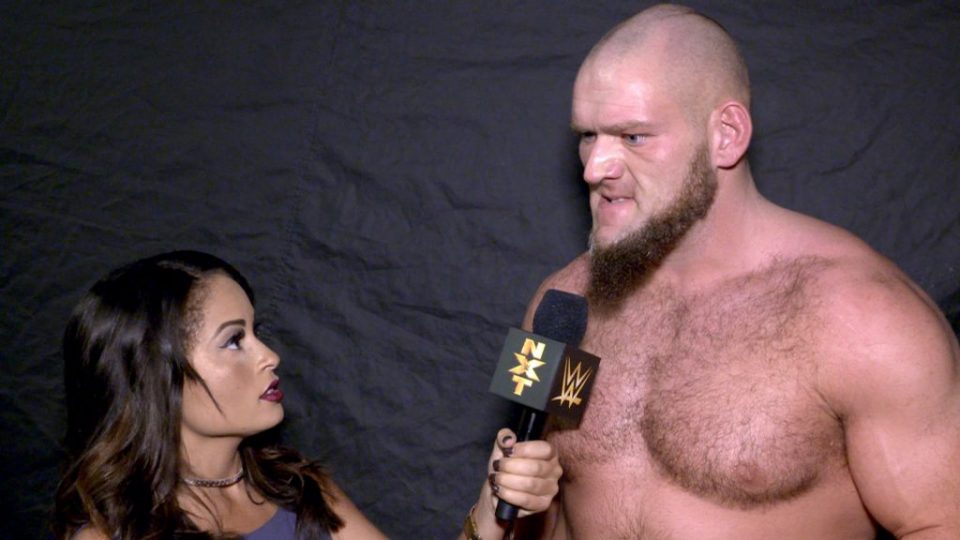 Former NXT star Lars Sullivan made some horrific racist, sexist and homophobic remarks back 2013 on a bodybuilding forum, and these resurfaced last week. After news broke, it was reported that WWE had "no issue" with his comments, and were not intending on punishing him.
However, this was then followed up by Mars Wrigley, one of WWE's sponsors voicing their unhappiness with Sullivan's "unacceptable" comments. Moreover, 205 Live's Kalisto and New Day's Big E also acknowledged Sullivan's remarks, with the Kalisto suggesting that Lars should "say out of [his] way".
However, perhaps pressure from fellow WWE stars and sponsors has forced the company's hand, as they confirmed to Fightful that Lars Sullivan has been fined for his comments.
"WWE supports a culture of inclusion regardless of gender, race, religion or sexual orientation, and we are committed to embracing all individuals as demonstrated by the diversity of our employees, performers and fans worldwide.

Dylan Miley (aka Lars Sullivan) will be fined $100,000 and required to complete sensitivity training for offensive commentary uncovered from his past. WWE will also facilitate meetings for Dylan with community organizations to foster further discussion around the power of social media and the impact of your words."
It is unknown if Sullivan's punishments will stop there, or if his mega push will be halted. I guess whether or not he shows up on tonight's Smackdown from London's 02 Arena will be a telling sign.
WrestleTalk Almanac Vol. 2, the ultimate must-have guide to wrestling in 2018 is available for pre-order NOW: