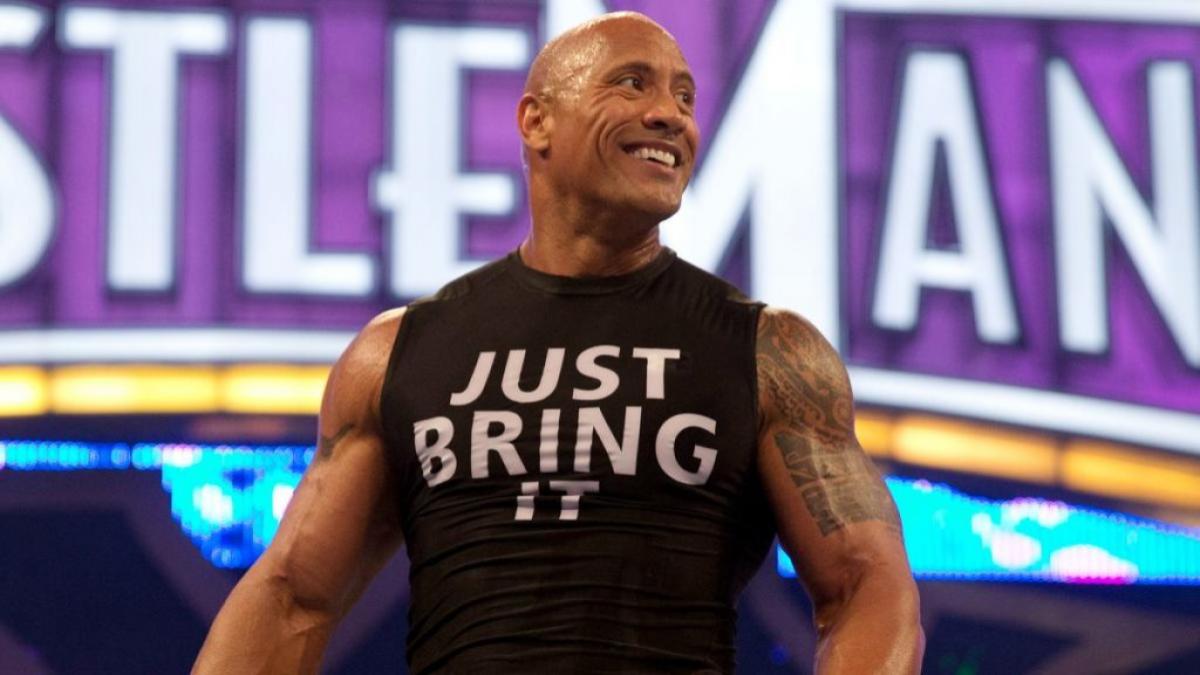 An update has emerged on The Rock potentially competing at WrestleMania 40 following his WWE return on SmackDown.
During the September 15 show, The Rock made a surprise return to interrupt a confrontation between Austin Theory and Pat McAfee.
Prior to this, the Rock had appeared on the Pat McAfee show and confirmed that he was set to face Roman Reigns at WrestleMania 39 before plans fell through.
All of this has fuelled speculation that a Rock vs Roman Reigns match could headline next year's WrestleMania instead.
Per Dave Meltzer on Wrestling Observer Radio, there were discussions within WWE about potentially holding this match at WrestleMania 40 after the Rock pulled out of WrestleMania 39.
Noting that the ball has always been in Rock's court, Meltzer noted:
"I remember last year when he pulled out, he absolutely talked about the possibility of Philadelphia the next year. Him wrestling Roman Reigns has been talked about for years, and he wasn't gonna do it during the pandemic.
"So 2020 and 2021 were out. Dallas (WrestleMania 38) was a possibility, but they had LA (WrestleMania 39) scheduled and he decided that LA was gonna be the one he was gonna do it in because SoFi Stadium and 100,000 people and all that, which they didn't come close to, but he wasn't on the show either, so whatever.
"He basically felt that he didn't have time to get into ring shape, he had his other projects, he had the XFL starting, which he was the face of the company and co-owner. And talked about maybe this year.
"And this year there's a strike so there's not a lot of work for him. There's still the XFL, and if the strike ends, things can change. But it's his for the taking, and it's always been.
"Every year it's been like that. If he wants it, any year he wants to do it, it's his. Just a question of, it's all up to him, whatever he wants to do. A couple of years back, there was some talk of him working with Levesque (Triple H) in one last match, and his schedule didn't allow it that year either. He's got a busy schedule.
"But right now, he doesn't have a busy schedule. He's probably got the least busy schedule that he's probably had since he started in WWE as a rookie in 1996, because of the strike. We'll see.
"There's a lot of variables so there's no real answer. I've asked around and there's no answer. Either he's gonna do it, but the ball's always in his court on that."
If you use this transcription or any portion of it please credit WrestleTalk.com and link to this page.
The Rock has now reflected on his SmackDown return, which you can read more about right here.
Think you know the most about wrestling? Join our Wrestle League predictions competition for free, and be in with the chance of winning $250 of Amazon vouchers. Make sure you subscribe to email notifications to make sure you never miss a show.