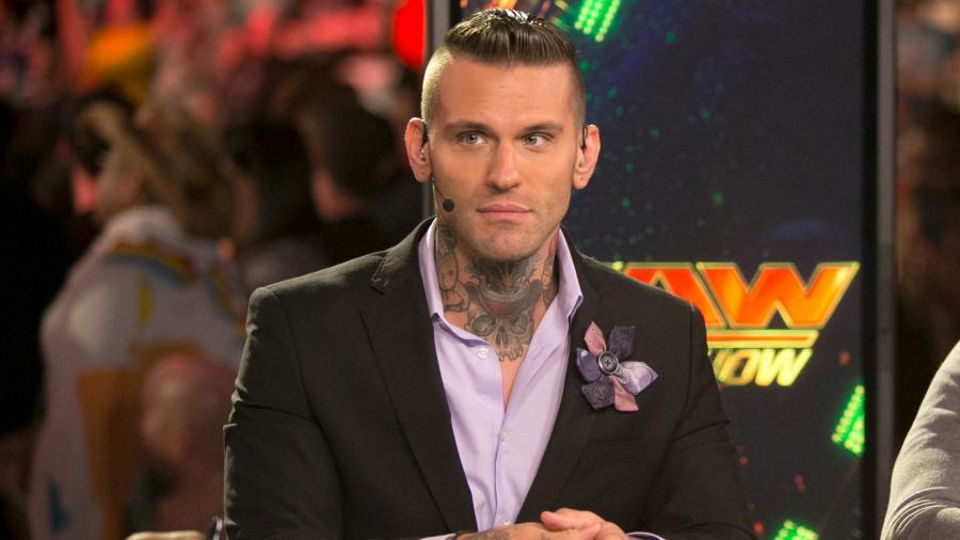 In case you missed it, Corey Graves' wife took to Instagram on Saturday night to accuse him of having an affair with WWE superstar Carmella.
There has been little in the way of reaction from either Graves or Carmella, although Graves did seem keen to mention his family and insult Carmella a lot during the Elimination Chamber.
According to Bryan Alvarez of the Wrestling Observer, the accusations may well have caused plans to change, as Naomi and Carmella were not originally due to be eliminated first from the chamber.
Looks like it was a change of plans to get Carmella and Naomi out first. #WWEChamber

— Bryan Alvarez (@bryanalvarez) February 18, 2019
We also understand that the commentators, who usually get a short entrance with music and titantron, were completely ignored in that respect, presumably in the hope that Graves wouldn't be booed.
It's a pretty messy situation and we can only hope that it is resolved as soon as possible.