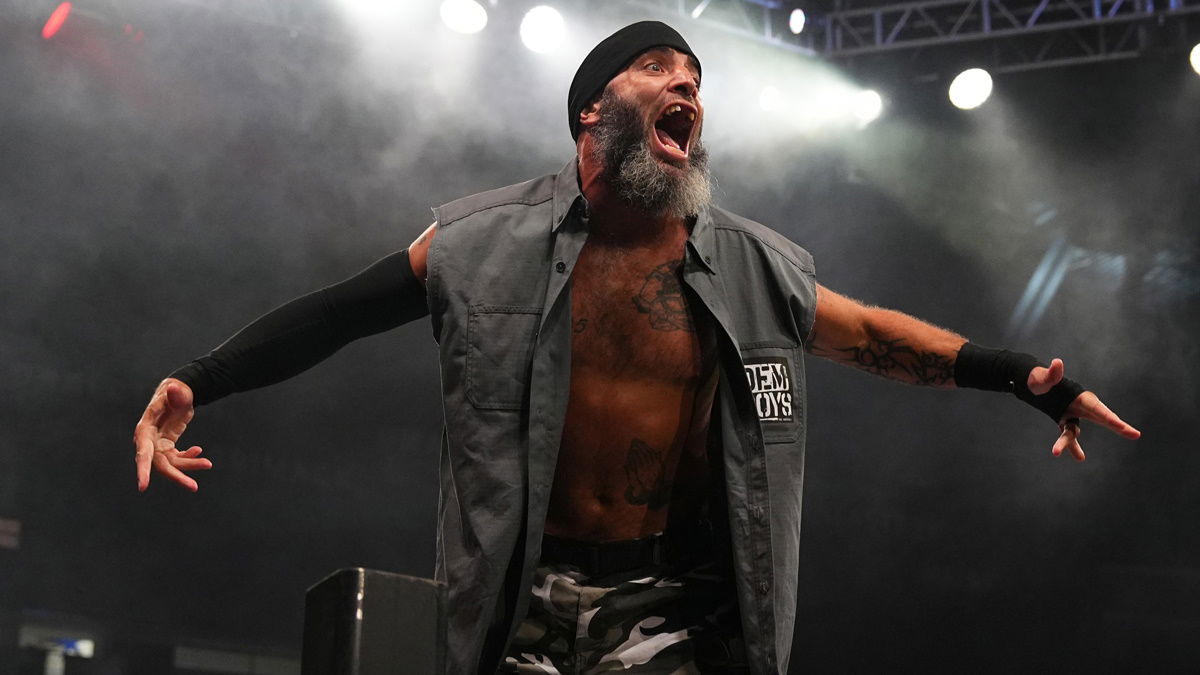 Mark Briscoe made his AEW Dynamite debut on last night's (January 25) episode of the show.
Briscoe defeated Jay Lethal in the main event, his first match since the tragic passing of his brother Jay Briscoe just 8 days prior.
The match came after Tony Khan reportedly 'pushed hard' to WBD executives to feature the Briscoes on the show, as they were previously banned from appearing on TNT or TBS.
ROH announcer Caprice Coleman took to Twitter following the show, where he shared a video with Mark following his Dynamite appearance.
Mark spoke to his family, and said that he will carry on for Jay.
He said:
"Y'all already know, family is beyond, been beyond important to me in my life. 23 years, me and my brother have been riding the roads, making towns, hitting different countries. Ain't no way I've been wanting to do this for this long if ain't have my boy with me this whole time. Now, it's time to carry on for him.
"Family is beyond. This life is temporary. Let's focus on the eternal, not the temporal. My brother ain't with me as he normally has been and normally would be. He's still with me right here [points to his heart]. He ain't gone. If I thought he was gone, I wouldn't be no good. I know he ain't gone. I know he just moved on to the next higher level of existence.
"That's what keeps me going and keeps me pushing forward,"
We continue to send our thoughts and best wishes to the Pugh family during this time.
A Message To The Family with @SussexCoChicken #RIPJayBriscoe#MarkBriscoe#ADoseOfColemanism pic.twitter.com/kh2mmWhlZr

— ⏳👑Caprice Coleman👑⏳ (@CapriceColeman) January 26, 2023
transcription via Fightful