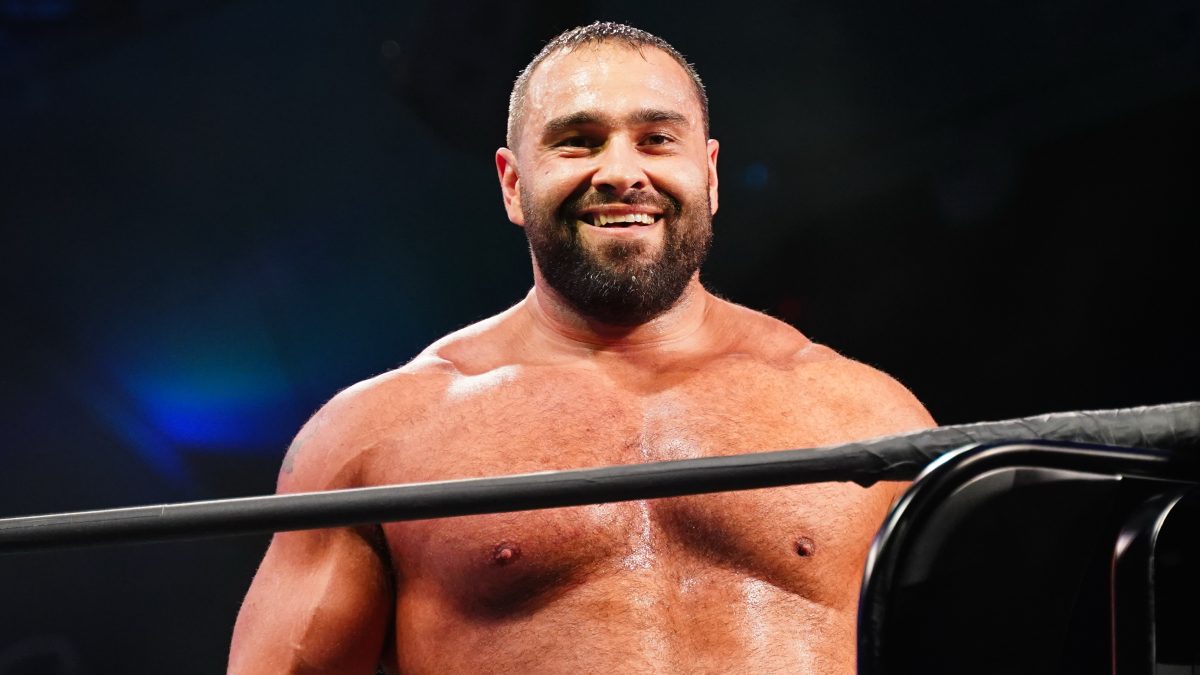 While AEW is often applauded for its fantastic long-term storytelling, an exception to this has been the feud between the Best Friends and Orange Cassidy vs. Kip Sabian and Miro.
While their blow-off Arcade Anarchy match was a lot of fun, the build was very repetitive and a lot of fans won't be sad to see the back of it.
The biggest question coming out of the feud is what's next for Miro, who since debuting in AEW has shown glimpses of the Bulgarian Brute of old, but has so far not broken through as a singles star.
Well if it was up to Vickie Guerrero, Miro would join her faction with Nyla Rose, bringing both Penelope Ford and Kip Sabian with him.
Speaking on her Excuse Me podcast, Vickie revealed that she'd love to bring Penelope Ford in, and therefore she'd get Kip Sabian and Rusev by default.
"Me being the manager of Nyla Rose, I have my own storylines that I'm thinking about and I want to put it out there in the universe; would you be able to handle me stealing Penelope to be part of my stable, which would include [Kip], but Penelope would be one of my star [wrestlers]."
Kip Sabian, who was a guest on the podcast alongside Ford, seemed quite keen on the idea.
"Of course this is something that I'm up for negotiation for. I'm a huge fan of Nyla."
Vickie finished by saying:
"We're always thinking of storylines and have to be creative in our own. There's a lot of ideas I have to build my stable and I thought if I had you guys, Miro could still be on your side. A lot of TV time for us. I'm grabbing Tony Khan and we're going to talk about this."
While it may not be what a lot of people had in mind for Miro, at least it would distance him from any further feuds with the Best Friends.
Thanks to Fightful for the transcription.
What are your thoughts on the above story? Let us know in the comments on Twitter or Facebook.