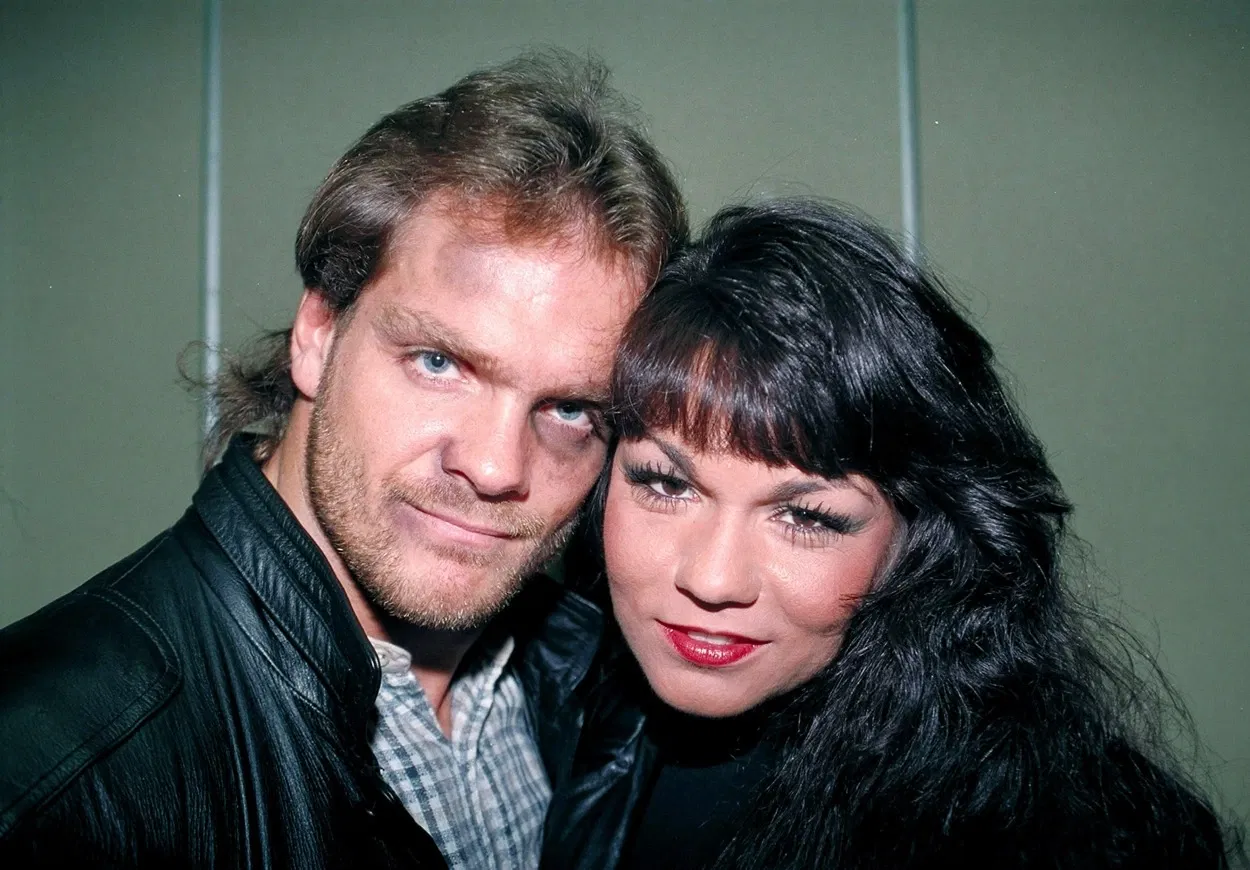 Impact Wrestling star Jordynne Grace has found herself in hot water this week after tweeting about former WWE star Chris Benoit, suggesting he should "burn in hell".
The tweet caused a lot of uproar from many people who were close to Benoit prior to his death, and Grace has since apologised for her comments, and has had conversations with Chris Benoit's son David, Chavo Guerrero Jr. and Chris Jericho.
However, someone who was seemingly left off the list of Jordynne Grace's conversations was Sandra Toffoloni, sister of Nancy Benoit, one of the victims of the suspected double-murder suicide in which Nancy and her son Daniel were killed.
Toffoloni took to Twitter to express how "heartbroken" she is that Grace didn't originally attempt to contact her over the matter.
It's weird, I didn't hear my phone ring. I really thought the work, I've been putting in for 15 yrs trying to keep & elevate my sister's legacy hadn't gone unnoticed. Guess my family is an afterthought…again.
I don't…I don't even know where to fucking start. #heartbroken https://t.co/xKsdDJlakw

— Sandra Toffoloni (@butisitfunny) July 11, 2022
Grace commented on the above tweet, and it appears the two women have now been in contact, which is great to see.
In the aftermath of Grace's tweet, the person who runs the Nancy Benoit tribute account on Instagram posted the below message.
I run the Nancy_Benoit_Tribute page on Instagram.

To say her life and career are often treated as an afterthought is an understatement.

I will always feel for Sandra as she has been through so much. She is a constant inspiration.

In the several years that I have run the page, I have been in contact with wrestling talents, photographers, promoters, journalists, fans, among a myriad of others whom have been around Nancy in the business and the most common thing I encounter when speaking to these people about her is me being ghosted.

So often it feels as though no one want to talk about her. Yet talking about Chris Benoit is fair game.

I act as a bit of a historian. I want people to remember Nancy's career. The page started due to me hearing Sandra on 'Talk is Jericho' saying it was hard for her to find things on her sister's career. I collected everything that I had of her in my collection of wrestling memorabilia and started the page. Since starting the page, I've dived head deep, trying to find out everything about her career that I can.

Several times a month I'll have people reach out to me saying that they have photos or stories about Nancy. When I contact these people back, I rarely get a response.

I'll have people message me and say something to the effect of, 'I saw Nancy at a wrestling show in Augusta, GA' and when I ask for details so to track her career, I get no response back.

For several months now I have had two individuals continuously tell me that they have photos of Nancy that they want to give to me, yet whenever I ask, I've been ignored.

I regularly search through social media posts to see if anyone says anything about her. And again, when I reach out, I rarely get a response.

The messages I can count on on always getting? Several times a month I get people telling me Kevin Sullivan committed the crimes, that Chris Benoit is innocent, that Nancy deserved it, that Chris Benoit is their hero, what do I think of Chris, etc etc

It's heartbreaking to see someone who has done so much in wrestling get regulated to an afterthought because so many would rather talk about her murderer.
Please do be mindful of what you post on social media, as it can have a real effect on real people.
If you or anyone you know is struggling with anything life is throwing at them, please visit our Support Each Other page for contact details for a variety of experts and help services.
To make sure you stay updated with all the latest wrestling news, add WrestleTalk.com to your Google Discover feed and follow us on Twitter!