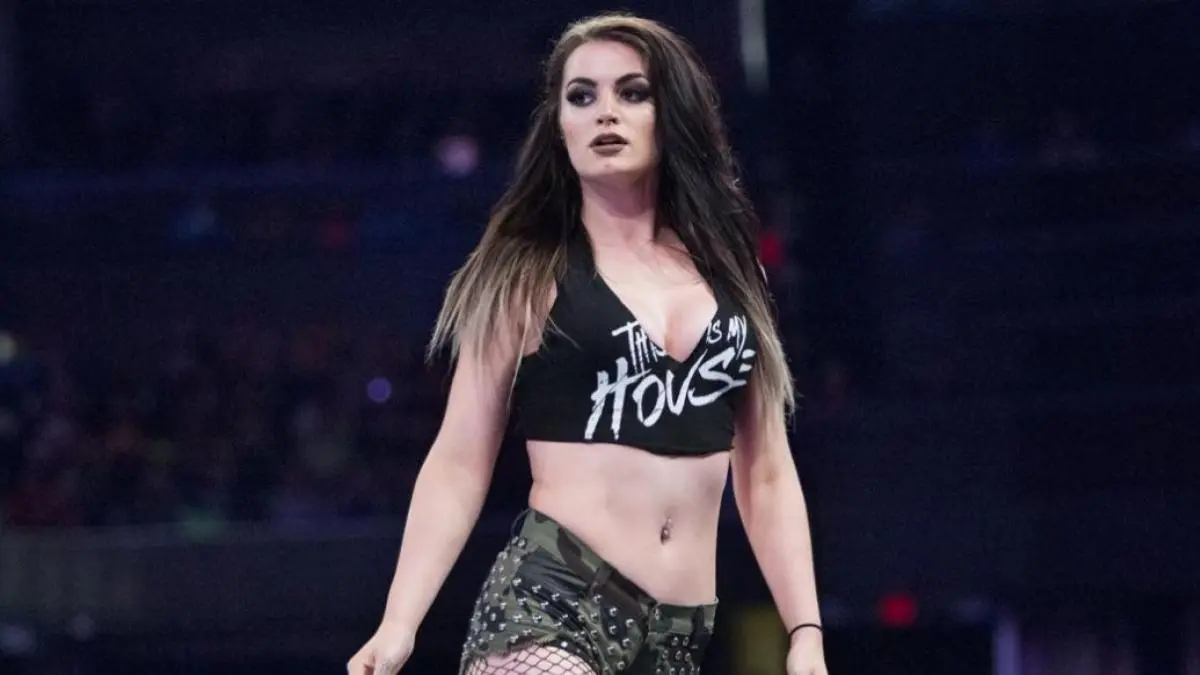 When Paige left WWE earlier this month, speculation immediately popped up about her potentially showing up in All Elite Wrestling.
Paige has not wrestled a match since January 2018, after she was forced to retire following an injury at a WWE Live Event, but with Edge, Sting, Steve Austin and other stars recently wrestling after retiring with neck injuries, fans are hoping to see the same happen to Paige.
Paige (Saraya) recently appeared at Starrcast for her Turning The Page stage show, where she spoke about what is in the future for her following her WWE exit.
Saraya said that she's in the middle of writing a book, and has other non-wrestling things in the pipeline, before saying that she won't be going to AEW 'anytime soon'.
She said:
"I'm in the middle of writing a book right now, which I'm really excited about. We got a book, it's going to be another year before it officially comes out. We're in the middle of writing that. We're doing other things, but I'm not allowed to say anything right now. It's non-wrestling related, sorry guys. I'm not going to be going to AEW anytime soon. AEW seems great. I love AEW. I would love to face Britt Baker one day if the time is right, that would be awesome. All my friends are there now,"
Saraya was then asked about how her neck was doing, and if she wants to return to the ring, to which she said:
"I would love to, for sure. Having your career taken away from you without you wanting it to, having to retire on not my terms, it was really disappointing. I already knew once my neck got kicked in the middle of the live event match, once I went down, I was like, 'This is it, this is the end of my career.' I couldn't feel my body. I lost control of my arms, my legs, then I'm just laying there and looking up at the referee like, 'I can't feel my body, I'm paralyzed right now.' He threw up the X and I look at poor Sasha in the corner and she's like, 'I'm so sorry.' If it wasn't you, it would have been someone else."
Former AEW Women's World Champion Britt Baker recently named Saraya as one of her dream opponents, which she seemed game for.
transcription via Fightful
If you're in the UK but didn't manage to get tickets to Clash at the Castle on September 3, WrestleTalk is hosting a watch party at The Joiner on Worship in Shoreditch, London, and we'd love for you to join us! Click here for more details.