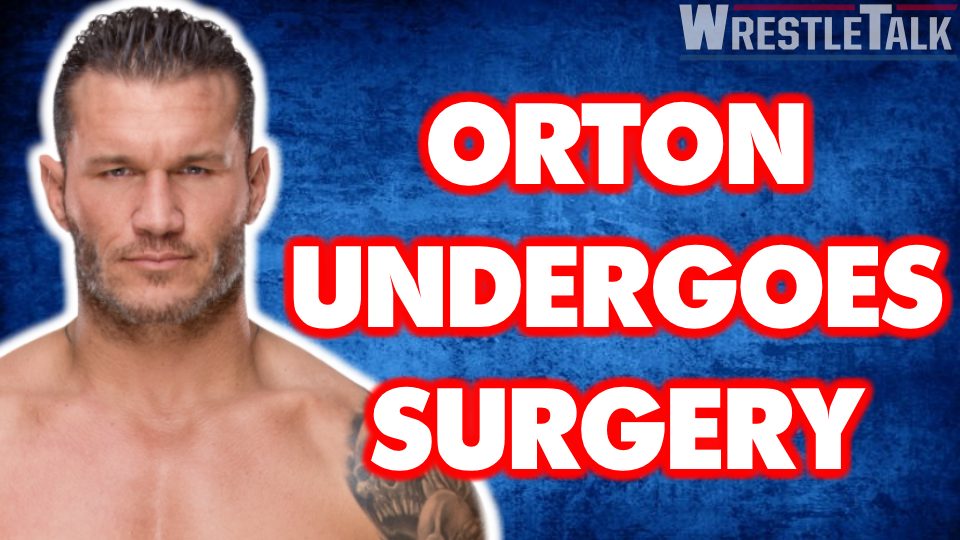 Earlier today, a statement was released on WWE.com, detailing that 14-time World Champion Randy Orton has undergone successful surgery on a meniscus tear in his left knee.
The surgery occurred last Tuesday, which explains Orton's absence from this week's WWE European tour, which included a SmackDown taping in London, England, on May 15.
The 'Viper' last appeared on WWE programming on May 6 at Backlash 2018, where he unsuccessfully challenged Jeff Hardy for the WWE United States Championship.
Orton became a 'Grand Slam' WWE Champion earlier this year, completing the feat by capturing his first WWE United States Championship at Fastlane 2018 in March, where he defeated then-champion Bobby Roode.
Orton dropped the gold under a month later at WrestleMania 34 however, in a Fatal Four-way, involving Rusev, the aforementioned Roode, and the eventual winner, Jinder Mahal.
WrestlingNews.co claims that sources have confirmed that Orton will be on the sidelines for "no more than a couple of months," and he should be back in time for SummerSlam 2018 in August, if not sooner.
Here is the full statement from WWE.com, including some comments on the surgery from the 'Apex Predator' himself:
Randy Orton has undergone successful surgery to repair a medial meniscus tear in his left knee, WWE.com can confirm.

"I've known I needed the surgery since late last year, but I've been waiting for the right time to get my knee cleaned out," Orton told WWE.com. "Right now was the right time."

The Viper is currently recovering at home with his family, but says he is "staying motivated to come back and dominate the blue brand."

Stay with WWE.com as more details on Orton's condition become available.
Orton has been taking a 'step back', so to speak, from WWE's grueling schedule recently, as he aims to spend more time recuperating and with his family, so it is quite likely Orton wouldn't have been a part of the European tour, even without last Tuesday's surgery.
Of course, we here at WrestleTalk wish Orton all the best with his recovery and encourage you to keep an eye out for updates in the near future.