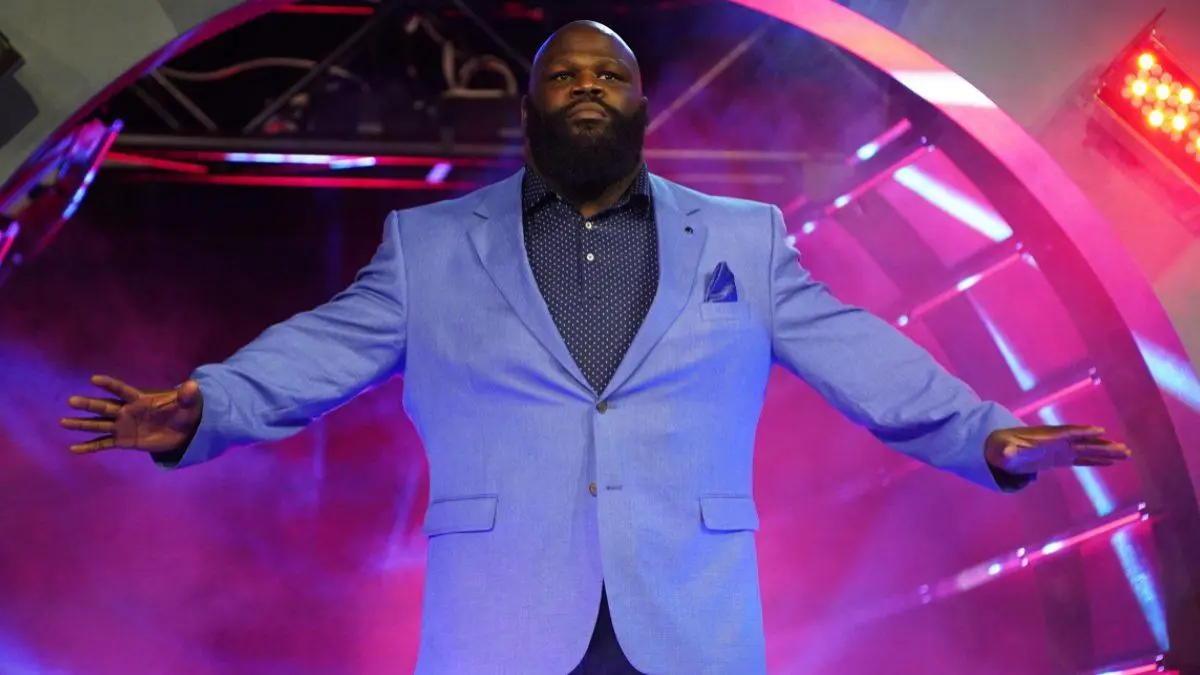 Mark Henry has revealed the real reason why he hasn't wrestled in All Elite Wrestling, despite his storied in-ring career.
Speaking on the matter on Busted Open Radio, Henry said:
"To be honest, to be completely transparent, I got nerve damage is why I don't wrestle, in my back, in my SI [sacroiliac] joint.

"There have been times where I do too much at AEW, and I have to take a wheelchair through the airport, and it sucks because I'm prideful, and I hate it when I can't walk through the airport. Feels like my leg is on fire. I'm not saying for a pity party for me; I'm saying that Darren Droszdov is in a wheelchair for the rest of his life, paralyzed from the chest down."
Mark Henry went on to discuss the challenges in deciding the best course of treatment moving forward as well as highlighting the sacrifice that so many talent have made for the industry they love.
Henry reflected:
"I know countless other guys that are on canes and [in] wheelchairs too. My doctor told me, 'Hey, man. You know you can surgically get that fixed?' And he said, 'Don't do it until you can't walk no more." He's like, 'Let that be your last alternative.' So I feel it, but I'm not there yet, you know what I'm saying?"
Mark Henry continues to delight AEW fans with his backstage interviews, particularly his signature mediation before the main events of AEW Rampage.
Transcription via Wrestling Inc.
If you're in the UK but didn't manage to get tickets to Clash at the Castle on September 3, WrestleTalk is hosting a watch party at The Joiner on Worship in Shoreditch, London, and we'd love for you to join us! Click here for more details.