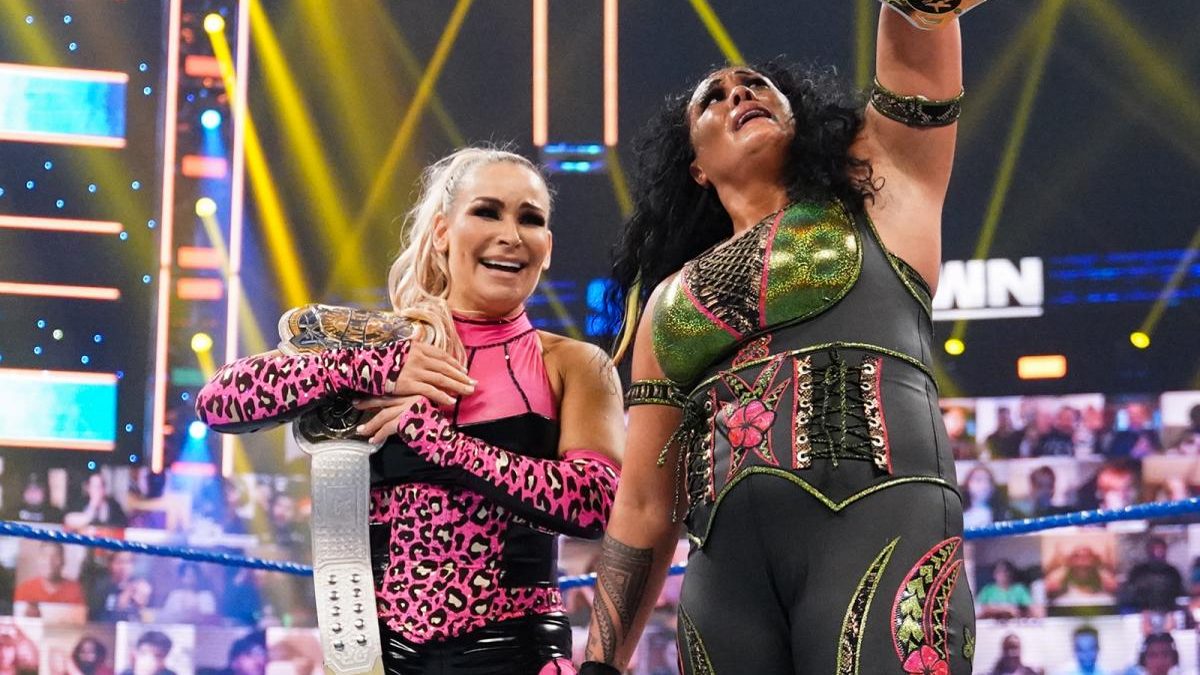 Everyone's favorite Mean Queen Tamina finally won WWE gold on SmackDown, and there's a very simple answer as to why.
As Dave Meltzer explained on Wrestling Observer Radio, this push was a result of the reaction Tamina received at WrestleMania from the fans in attendance.
He said:
"Tamina's push came because the fans started chanting her name at WrestleMania, the one night, or the two nights that you actually have fans, and they (WWE) went with it. That was one of the stories at WrestleMania, was, cult reason or whatever, irony or whatever, the crowd got behind her and the decision was made (to push her).

If you use this quote or any portion of it please credit WrestleTalk.com for the transcription and link to this page
Tamina and Natalya won the Women's Tag Team Championship from Nia Jax and Shayna Baszler on Friday and everyone in the world has been happy for Tamina ever since.
It was a genuinely nice moment with the in-ring interview after and on Talking Smack, and really it's what wrestling is all about.
What are your thoughts on the above story? Let us know in the comments on Twitter or Facebook.