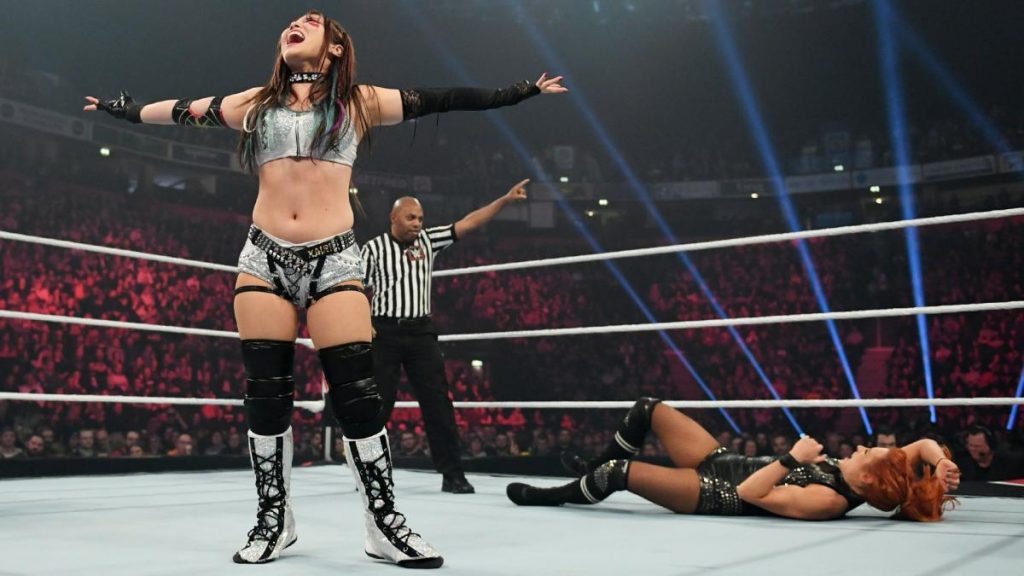 The TLC main event was a women's tag title match between champions The Kabuki Warriors and challengers Becky Lynch and Charlotte Flair.
It became apparent quite quickly that Kairi Sane had suffered some kind of injury, and for the rest of the match she struggled to hit moves cleanly or take moves.
After the match it was reported she was being given a medical examination, and that there was a possibility that she had suffered a concussion.
Pro Wrestling Sheet is reporting that sources have told them that Sane was in fact "knocked out" during the match, and is currently not cleared to compete as a result.
Watching on TV it was immediately obvious that something was wrong with Sane, which begs the question why no-one made the decision to pull her from the match.
After she was put through a table by Charlotte, she was visibly upset when Asuka went to check on her, and she played very little part in the rest of the match, which finished when Asuka ascended the ladder and pulled down the titles.
She has since tweeted a thumbs up emoji, which hopefully indicates that she hasn't suffered any lasting damage, and a number of people, including Becky Lynch and Charlotte Flair, have praised her for her performance.
.@KairiSaneWWE you are a bad ass woman.

— Charlotte Flair (@MsCharlotteWWE) December 16, 2019
.@KairiSaneWWE You truly are a warrior.

— The Man (@BeckyLynchWWE) December 16, 2019
We wish her all the best in her recovery.