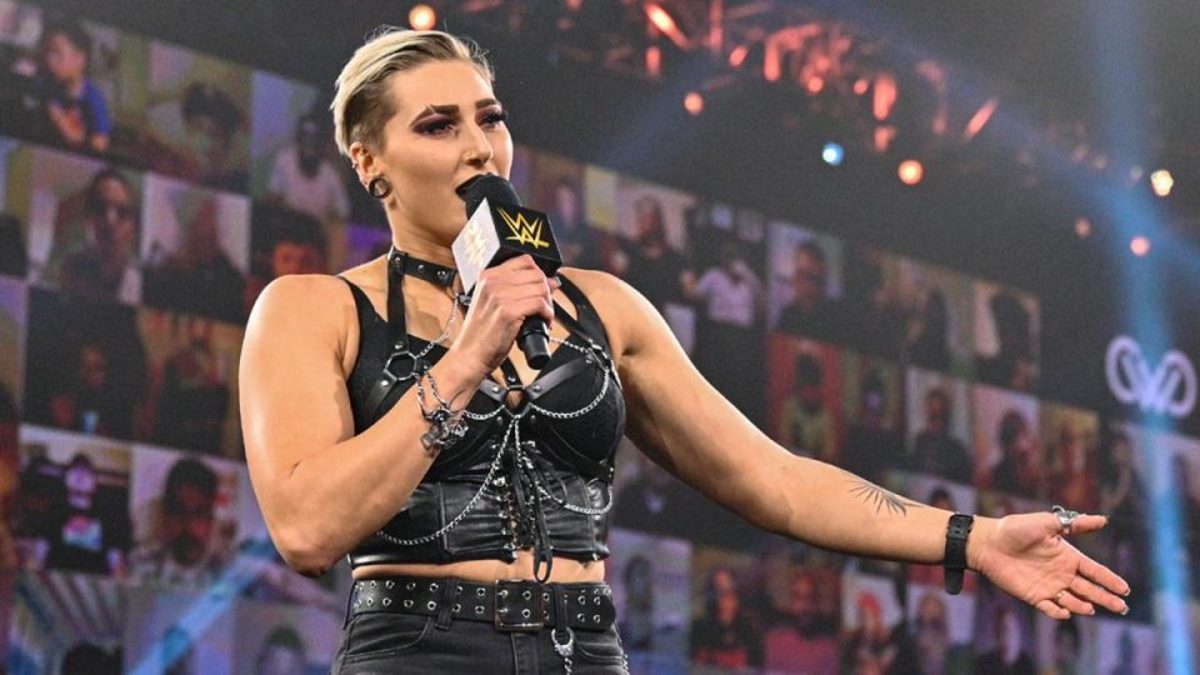 Former NXT Champion Rhea Ripley has discussed the Wednesday Night Wars, and how NXT felt about competing with AEW.
This week, NXT aired on Tuesday for the first time in their new time-slot. Previously, AEW and NXT opposed each other on Tuesday nights in what fans called the "Wednesday Night Wars".
According to Rhea Ripley, the internet exaggerated the competition between the rival brands. Speaking with Alex McCarthy on TalkSPORT, Ripley explained that the locker room were more concerned with performing well than "competing" with AEW.
Admitting that the "war" was often forgotten, Ripley noted that NXT is full of people passionate about wrestling.
Here is the full quote:
"I think the internet definitely blew it up a lot more than we thought. We didn't really think about it, at least I didn't really think about it too much when we were on NXT. I just went there, did my job. I totally forgot there was a 'war' going on. I just wanted to do the best that I could do and I think everyone was in the same boat as that.

"I think everyone in NXT just loves what they do so much and we just wanted to do the best that we could. And if that meant we were in a 'war' with someone, I guess we're going to fight. But I think the internet blew that up a lot more than it was."
Ripley made her main roster "debut" in the 2021 women's Royal Rumble. Two matches later, she was Raw Women's Champion after defeating Asuka at WrestleMania 37.
Also at this year's WrestleMania, internet personality Logan Paul made an appearance, getting hit with Kevin Owens' stunner. Paul has recently discussed his thoughts on the event, and pro-wrestling as a whole.
What are your thoughts on the above story? Let us know in the comments on Twitter or Facebook.