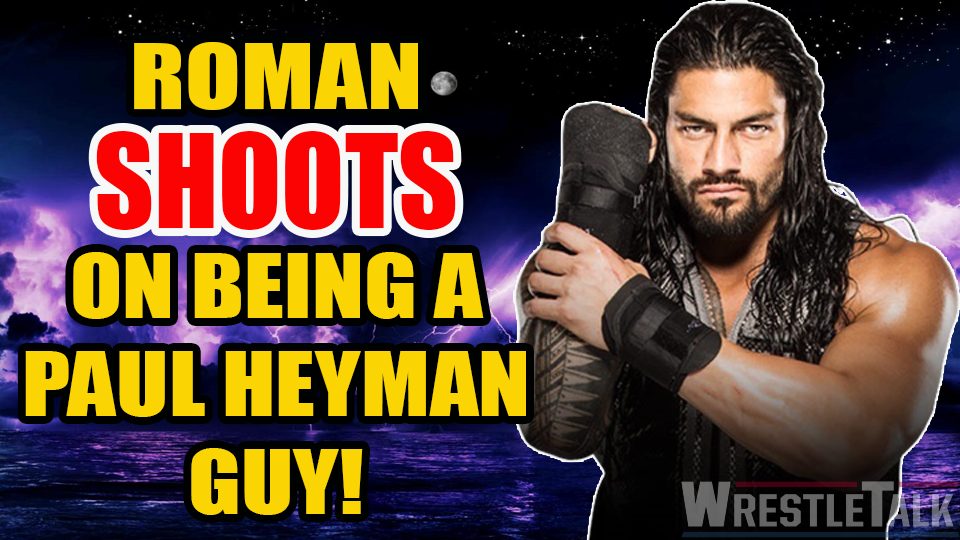 Roman Reigns recently sat down with Newsweek to discuss his career and his upcoming match at SummerSlam with Universal Champion Brock Lesnar. Of the many topics discussed, maybe the most interesting was the question Reigns was asked on his feelings regarding working along side Paul Heyman.
"Nah I like talking for myself. That's one thing I want too, just a little longer promos you know what I mean? Just me and the mic that would be nice. Do a lot of interactive promos in the ring and stuff like that. That's how you grow and it'll be cool to get those long, solo promos.

"Working with Paul, there's nothing wrong with just sitting there like a boss and let your attorney do the talking. Let him talk the logistics, and I'm sure Paul won't have a problem reading off my resume, it'll take awhile but he's pretty good with stuff like that. But I would still want to talk for myself, 100 percent."
While many fans have often criticized the 'Big Dog' on his promo skills (and pretty much everything else about him), he has improved on the mic from his first big bout against the 'Beast Incarnate' and Heyman back at WrestleMania 31. Maybe back then he could've used an advocate and avoided cringe worthy remarks like "suffering succotash" but now he believes he can make it on his own.
Paul Heyman proved again that he is easily one of the best promo guys out there, as evident by his great work in his interview with Renee Young on this past week's Raw. Reigns may never be the 'Guy' on the mic but with WWE's reluctance to turn him heel and Heyman usually siding on the side of the "bad guys," it's unlikely we will ever see these two working as a pair.
Related Content
Would you like to see Roman Reigns become a Paul Heyman guy? Let us know in the comments below or on Twitter here. You can also join us on Discord to chat with Oli, Luke, the magazine team, the website writers and each other here!