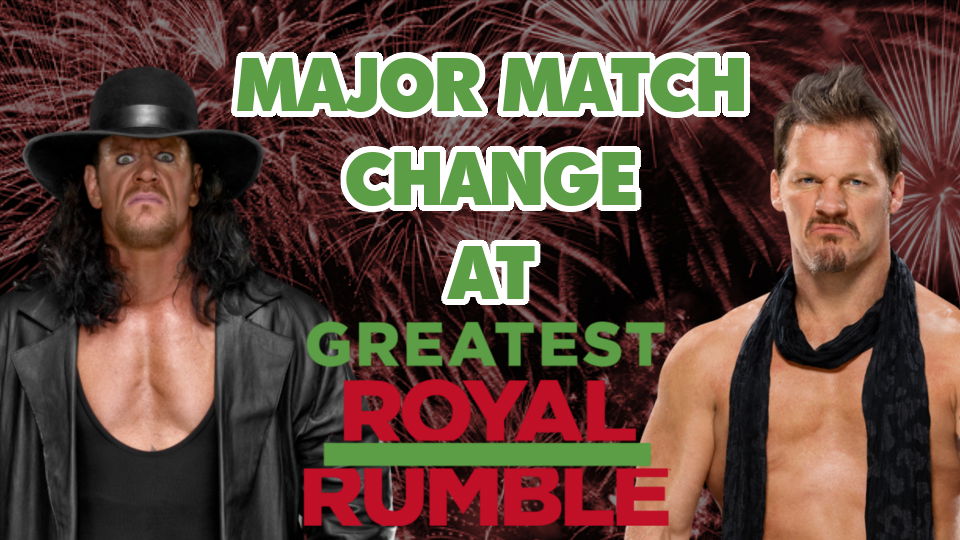 In a strange turn of events, WWE.com have announced that the planned Casket Match at the Greatest Royal Rumble will now feature Chris Jericho, rather than Rusev, against the Undertaker.
The news will come as an unfortunate surprise for those excited to see Rusev vs. The Undertaker at the upcoming event, however, the prospect of a Jericho vs. Undertaker casket match is a dream to many others, to say the least.
The reason for the change is up for speculation, and as these things go we may never find out the real answer. Some online are speculating that Rusev has generated some backstage heat because of his tweet yesterday requesting the Undertaker bury him softly. His tweet may not seem very controversial, however, it is out of character with the 'heel' character which Rusev is meant to portray.
https://twitter.com/F_FROZE/status/984517511449399296
There are many other options as to why this may have happened, and it is likely that we won't get the full story.
One such theory is that fans have been complaining about the way that WWE has been 'burying' Rusev, who has become quite popular with his recent Rusev Day gimmick. For WWE, a loss against the Undertaker in this match may have drawn the wrong kind of reaction from the fan base, forcing WWE to change their plans.
In reality, the change may have had little to do with Rusev at all. On a recent episode of his podcast, Chris Jericho talked extensively about not wanting to return to WWE for a cameo appearance, but instead wanting to come back for a great match or story. This match may be the result of his negotiations with WWE in regards to his appearance at the event.
The official story coming from WWE is that Lana has requested that Rusev doesn't compete in the match. This is, of course, the Kayfabe argument, and should be taken as such.
All over the world, little boys and girls are celebrating #RusevDay, they smile for the greatest Superstar ever ! I've already spoke with @WWE officials to change that match because I REFUSE to let my husband @RusevBUL compete in a Casket Match at #WWEGRR! Happy #RusevDay

— CJ "Lana" Perry (@TheCJPerry) April 12, 2018
This is certainly going to spark more rumors of Rusev leaving the WWE, but only time will tell what WWE has planned for the 'Bulgarian Brute'.
Are you looking forward to Undertaker vs. Chris Jericho? Let us know in the comments below or on Twitter here.