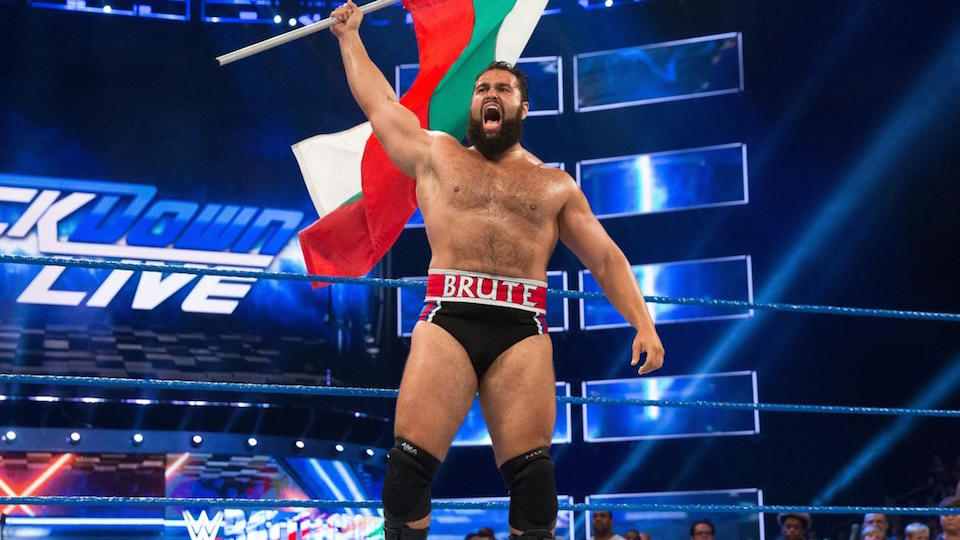 Following the end of his feud with Bobby Lashley, Rusev was inexplicably removed from TV, despite being in one of the biggest WWE feuds of the last 6 months.
The reason for this was reportedly a continuing dispute between the Bulgarian and WWE over a potential new contract.
It was announced last week that he would be taking part in a gauntlet match to win the Tuwaiq Trophy, whatever that is, at Super ShowDown on February 27 in Saudi Arabia, but according to the Wrestling Observer Newsletter, this is not a sign that any dispute is over.
"Rusev being announced for the show is not a sign that his contract issues are settled, but he still has plenty of time left on his current deal."
His real-life wife but on-screen ex-wife (wrestling is weird) Lana signed a new 5-year deal with WWE in November, but as she is a manager for the majority of the time, this was the best choice for her given how much money WWE is throwing at everyone.
Rusev is a different story, because there have been rumours for a long time that he is unhappy at his position in the company, and he even changed his Twitter bio to suggest he would be a free agent soon in January, but this was removed shortly afterwards.
You have to think that there are better booking opportunities for Rusev outside of WWE, who has been so criminally under-booked that fans will want to see him somewhere he can actually prove his worth.