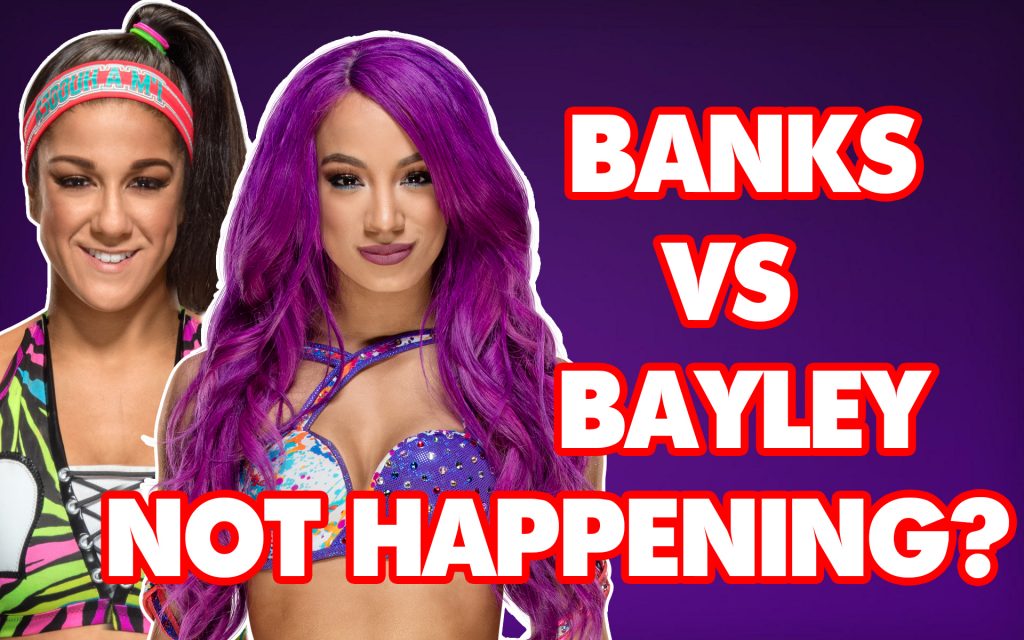 On today's edition of the Wrestling Observer Radio Dave Metlzer noted that the originally planned match of Sasha Banks vs Bayley would no longer be taking place at WrestleMania.
It has been expected for some time that Banks vs Bayley would be taking place at 'The Showcase of the Immortals' after a slow build up to the angle which has lasted for some time, most notably with Banks acting heel-ish and turning on Bayley in both the Royal Rumble and Elimination Chamber matches. The two stars have been having a slight Twitter war too, which was being done to develop the angle. However, with an already stacked card for WrestleMania it looks like there is no more room for the two Raw stars.
Meltzer, when speaking about the match, said:
"I think we got the whole WrestleMania card. I got 14 matches listed and I don't think they need more than 14. I don't think they are going to have any more. They could still throw in a Bayley vs Sasha Banks match but I'm guessing they are both in the battle royal."
I'd expect Banks vs Bayley will take place on an episode of Raw before WrestleMania, though given the caliber of the two involved they do deserve to have their match on the WrestleMania stage instead of on a random episode of Raw where they are overshadowed by the presence of Ronda Rousey – if she shows up.
Ideally if it's off of WrestleMania then they would save the feud for after the big show and give it the time it deserves, as it could be one of the best feuds on Raw if allowed enough time to develop properly. Just looking at the magic they created together during their time in NXT gives a glimpse of what we can expect when this match and feud finally does happen.