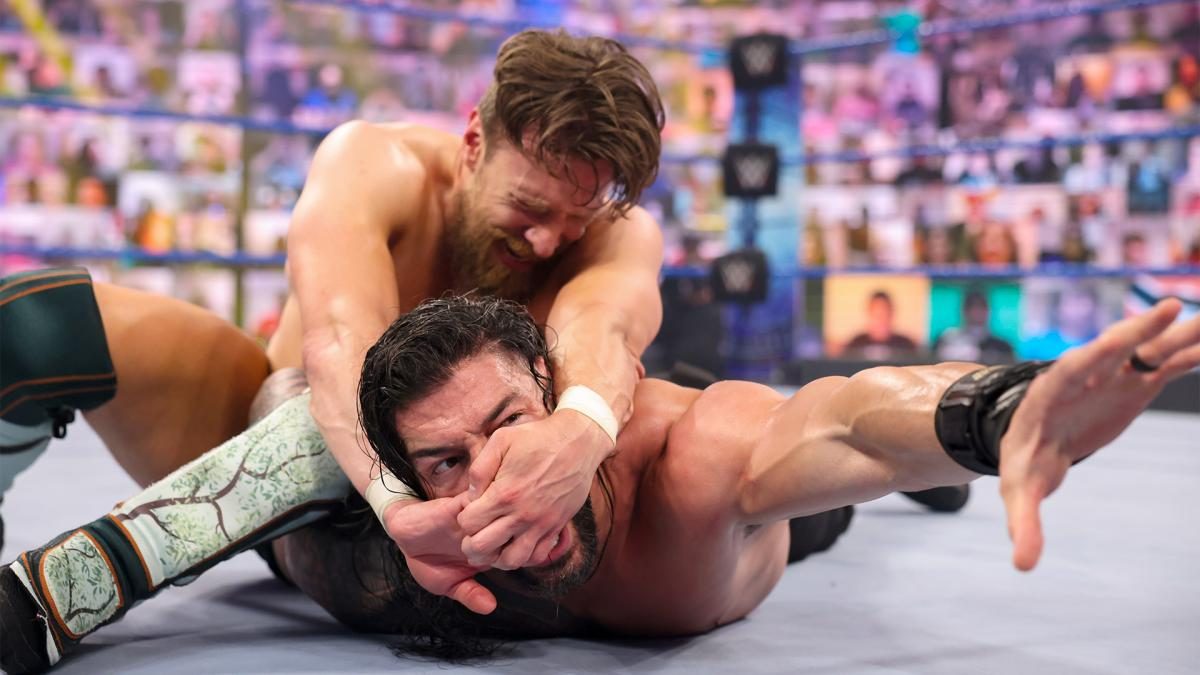 The overnight viewership for the April 30 episode of WWE SmackDown, featuring Roman Reigns vs Daniel Bryan, has been revealed.
Last night on SmackDown, Roman Reigns defeated Daniel Bryan for the Universal Championship. Bryan has now been banished from The Blue Brand indefinitely.
With Reigns even debuting new entrance music, this contest had a big fight feel. Unfortunately, this main event didn't attract more eyes, with less than 2 million people tuning in to watch the huge title match.
As per Showbuzz Daily, an average of 1.923 fans watched the April 30 episode of SmackDown. Viewership is down from last week, when 2.042 million people tuned in on April 23.
The WWE show was tied for the top spot in the 18-49 demographic however, averaging a 0.5 rating. SmackDown and the first hour of the NFL Draft were the top drawing shows of the night for this demographic.
The hourly breakdown was as follows:
Hour 1: 1.875 million, 0.5 rating for 18-49 demographic

Hour 2: 1.971 million, 0.5 rating for 18-49 demographic
It should be noted that there was an increase in viewership from hour 1 to hour 2, so more fans tuned in to watch Bryan and Reigns' clash.
As of writing, Roman Reigns' new entrance is just short of 1 million views on YouTube. A new report has discussed The Tribal Chief's new theme, and just how long it was in the works for.
Daniel Bryan's WWE future is currently unclear. A top NXT star has recently teased a match with the former WWE champion.
What are your thoughts on the above story? Let us know in the comments on Twitter or Facebook.